Residency Diversity Committee
The Department of Medicine at the University of California, San Francisco is committed to training and supporting physicians from all backgrounds, including traditionally underrepresented groups, to enhance the diversity of our residency training programs and to meet the needs of the multi-ethnic populations we serve.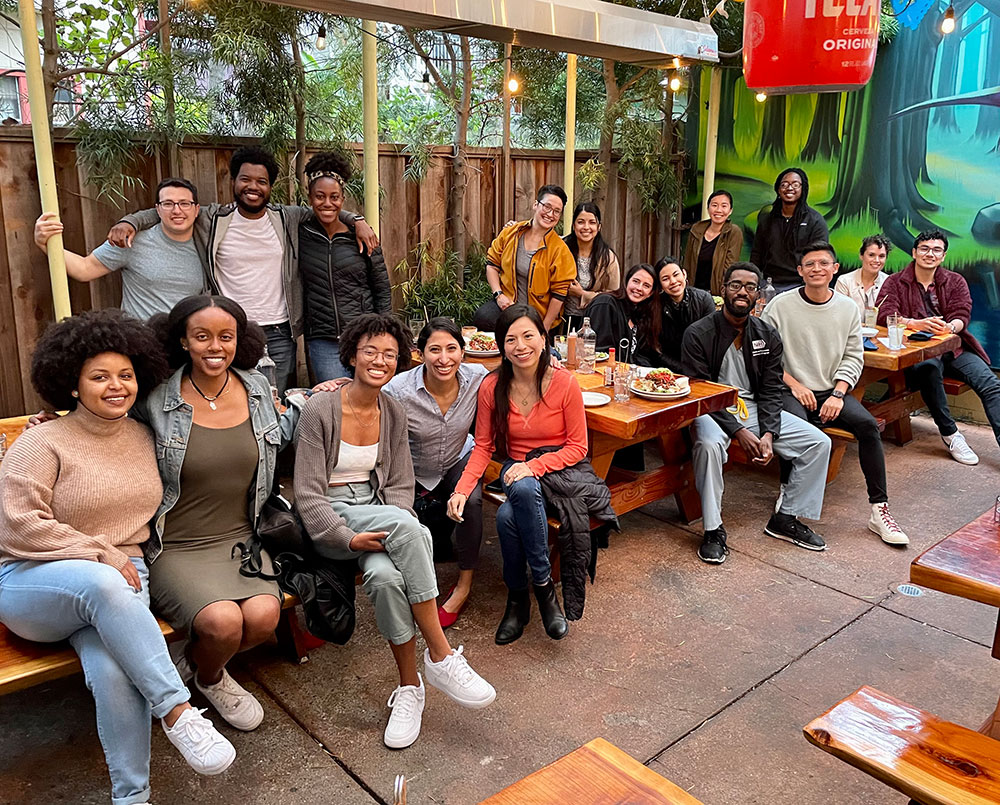 Established in 1993, the Department of Medicine's Residency Diversity Committee (RDC) is an active group of trainees and faculty committed to promoting diversity, equity, and inclusion within our department and across UCSF.
Diversity in the Department is defined broadly and includes race, culture, religion, mental or physical abilities, age, gender, sexual orientation and other characteristics.
 
RDC by the Numbers:
130+
Resident & FACULTY members
8
resident-led subcommittees
50%
INCREASE in UIM trainee RECRUITMENT over the last 2 YRS
Some of the RDC's goals include:
Promoting an inclusive atmosphere for trainees at UCSF
Increasing the diversity of our residency and fellowship training programs
Providing mentorship and support for trainees from diverse backgrounds
Provide opportunities to work with diverse patient populations which compliment existing training opportunities
Giving back to our communities through outreach, volunteering, and medical student mentorship
Educating trainees and faculty around topics of diversity, equity, inclusion, and disparities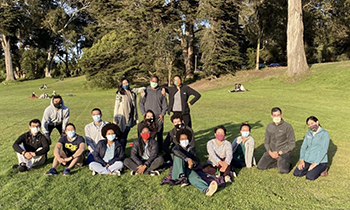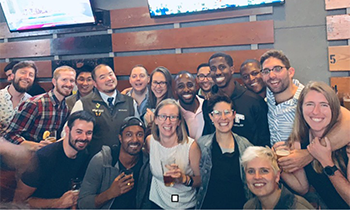 Info Sessions
Q&A with RDC Interns and Residents
Holistic Review Process
Committees & Activities
The RDC has a number of resident-led committees that carry out our group activities each year. Some example activities for each committee include:
Recruitment
RDC Resident, Fellow, Faculty Dinner
Residency Pre-Interview Diversity Receptions
Department of Medicine/GME Diversity 2nd Look week
Resident sponsorship to attend national conferences:
Visiting Elective Scholarship Program (VESP) for visiting 4th year medical students 
Resident Mentorship, Development, & Support
Quarterly resident-faculty mentorship dinners
UIM resident wellbeing group
Fellowship and job application panels
Diversity advocates based at each clinical site
Underrepresented in Medicine Dinners with College of Medicine
Networking Receptions for residents and faculty Housestaff Mentorship program
Social events throughout the year 
Social and Wellness Activities
Collaboration with GME diversity group activities
Resident-only dinners, brunches, and happy hours
Linking to cultural resources in San Francisco
Annual holiday party
End of year graduation celebration
Community Outreach and Volunteering
Precepting at local clinics
Diversity Education
Resident Diversity Education Curriculum Initiative
Noon conference didactics at all three sites around issues of diversity; including LGBTQ health disparities, Racial/Ethnic Health Disparities, Addressing microaggressions at work, and more
Faculty development around issues of mentoring across differences and supporting diverse trainees
For interested fourth year medical students, please see information about our Visiting Elective Scholarship Program.
Committee Leadership

Sarah Alba-Nguyen, MD, MPH
Director, Residency Diversity Committee
Assistant Residency Program Director
Co-Director, UCSF LCOE SALUD
[email protected]
Ashley McMullen, MD
Associate Director, Residency Diversity Committee
Host & Producer, Black Voices in Healthcare 
[email protected]