Through experiences at diverse training sites in San Francisco and beyond, residents in our program are exposed to the broadest possible range of patients and faculty, leading to an incredibly rich clinical experience.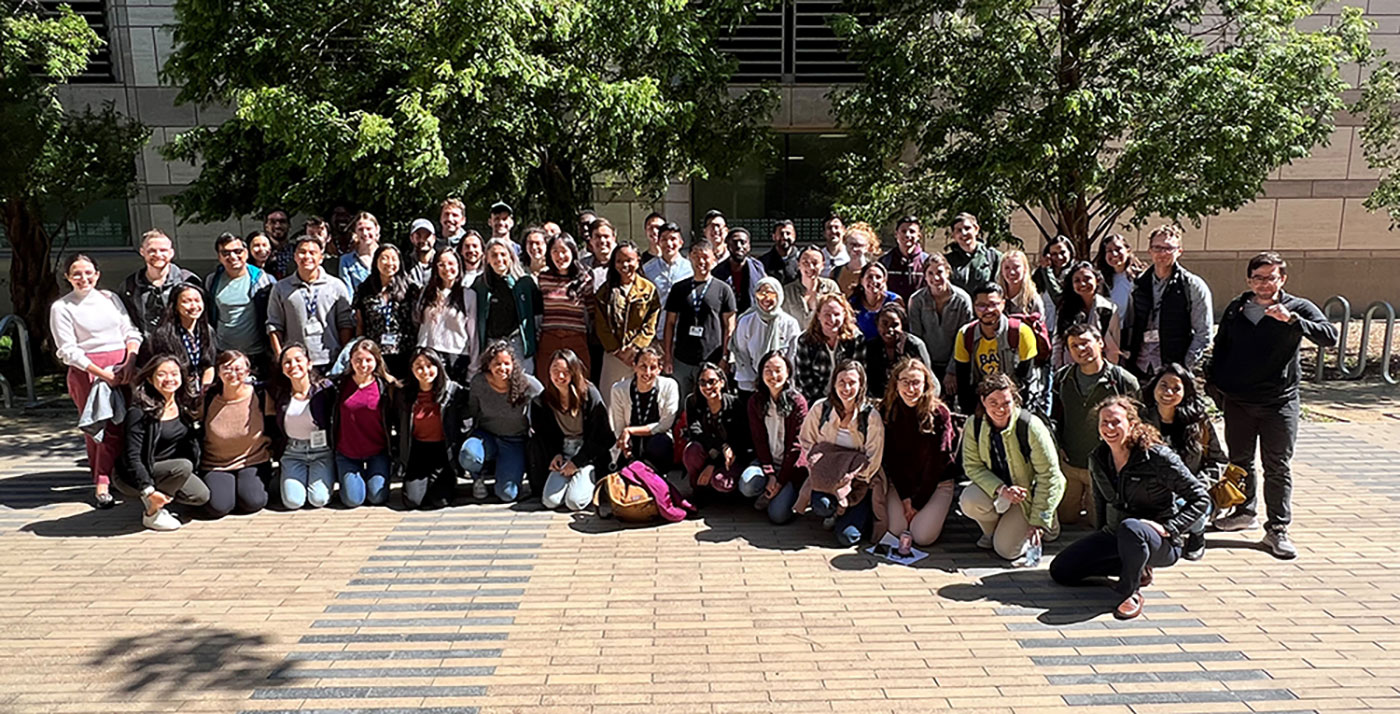 The UCSF Department of Medicine Internal Medicine Residency Program seeks to recruit, support and develop a diverse group of socially responsible physician leaders who will advance the equitable care of individual patients and communities through advocacy, education, clinical care, policy, or research. With three residency tracks and a three-hospital system, residents are exposed to the broadest range of patients and faculty, leading to an incredibly rich clinical experience. As a science university, UCSF not only offers top notch clinical training and a trove of research opportunities for our residents. We hope you come check us out!
A note on the ERAS Supplemental application: UCSF Internal Medicine Residency believes the decision to choose a program should lie in the hands of the applicant. Aligned with our principles of equity and inclusivity, and to decrease applicant stress, we will not be participating in this year's ERAS supplemental application process. As part of our Holistic Review process, we do not consider applicant location or expressed desire to train at our program as part of their evaluation, decision to offer an interview, or decision to rank an applicant. We encourage applicants who are excited about our program to apply.
We are one of many programs who are committed to an equitable match process and have signed the statement on post interview match integrity. We encourage applicants to submit a rank list that reflects only their desire to enroll in programs and not be swayed by post interview communications that can be misleading.
Become a Resident
For your convenience, there is a uniform, "one stop" application process through ERAS. 
Resident Stories
Read the following interviews to learn what it's really like as a UCSF resident:
Resident Resources
Find handbooks, resources, and online tools.
Though our program is large, our residents share a common identity as UCSF Internal Medicine Residents and are united by their Core Values.
Core Values Statement
 
UCSF Internal Medicine Residency Video 
Get a feel for our program by watching the Internal Medicine Residency video below.
SFPC/UCPC Tracks
3 Main Teaching Hospitals​
Research
Diversity
Family Friendly
Living in San Francisco
Info Sessions
Gift to the Residency Program
Residency alum Sanjay Saint recently made a gift to support the Medicine residency. Dr. Deborah Grady was Dr. Saint's first research mentor and is largely the reason why he decided to pursue an investigative career. Thanks to Dr.Saint's gift, resident Mike Incze (right) presented an oral plenary on "Low-barrier initiation of bupenorphine for treatment of opiate use disorder at homeless encampments" at the Society of General Internal Medicine Annual Meeting.