"I came to UCSF because a now-defunct airline was offering a special deal. Sometimes life is like that."
Chair, UCSF Department of Medicine
Let me explain. I grew up in New York and went to college and medical school in Philadelphia. I always assumed I'd spend my life in the Northeast. In 1983, the year I graduated from med school, Eastern Airlines offered a fixed priced ticket, good for one month of unlimited domestic travel, for $600. (It was a long time ago!)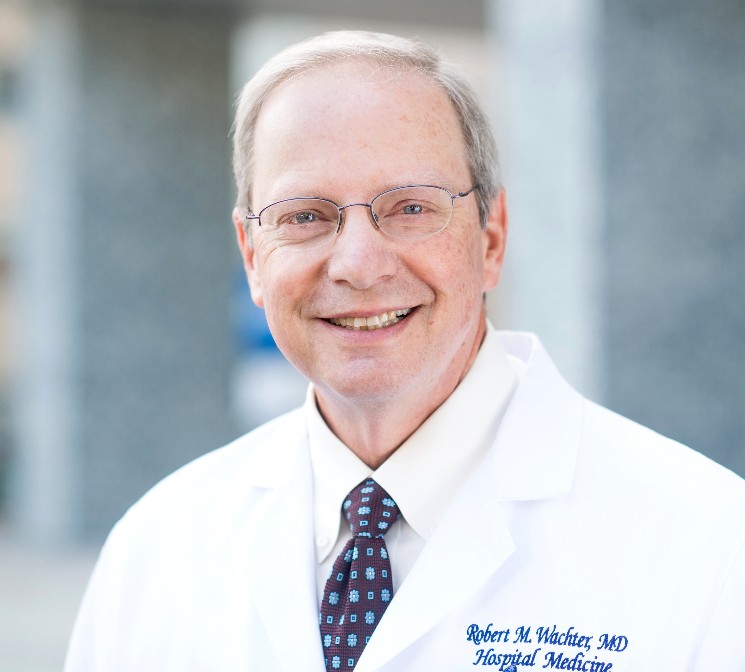 Then, as now, UCSF had a reputation as one of the nation's top medicine residencies, and so I decided to visit. It didn't cross my mind that I'd seriously consider moving to San Francisco for my training.
And yet, after a one-day visit, I was certain that I had to come to UCSF. Yes, the beauty – physical, historical, culinary, artistic, intellectual – of San Francisco was stunning, but it was the breadth of the training and the culture of institution and the department that really grabbed me.
"It didn't cross my mind that I'd actually want to move to San Francisco for my training. And yet, after a one-day visit, I was certain that I had to come to UCSF."
More than 30 years later, they continue to grab me. UCSF manages to be a research powerhouse (our department is perennially in the top three in the nation in NIH grants) and also a leader in primary and community-based care. On any given day, you can find members of our department treating a Vietnam War veteran for cancer, diagnosing tuberculosis in a recent immigrant, ablating a tachyarrhythmia, and holding the hand of a dying patient. One faculty member will be giving a keynote address to an audience of thousands, another will be quietly mentoring a medical student. One of our researchers will be in a sparkling laboratory searching for a way to keep sputtering pancreatic islet cells alive; another will be in a dusty Ugandan village seeking strategies to prevent the spread of HIV. We are entrepreneurial but also socially aware and engaged. We love technology (it is San Francisco, after all), but never forget that our work is deeply human. We strive for excellence in our professional pursuits, but do our best to lead balanced lives. Our work is serious, but we have fun.
The Covid-19 pandemic, of course, was a profound test of our people and organization. I couldn't be prouder of our department's response. Our people were trusted sources of information for both lay and professional audiences around the globe, delivered superb clinical care under conditions that constantly called for improvisation, implemented innovative models of education, and conducted critical research across the spectrum. I'm particularly proud of our department's and UCSF's unique partnership with our community and the public health department. In large part because of this collaboration, San Francisco's death rate was about one-third of the national average.
While our department is fairly (and intentionally) decentralized, I've learned from personal experience that the chair has real power to influence and inspire. When Lee Goldman became chair in 1995 and had me join him at Parnassus (I had been residency director, based at ZSFG, at the time), he asked me to help develop a new model for hospital care, one that would improve quality, education, and efficiency. That charge helped give rise to the hospitalist model, which went on to become the fastest growing specialty in American medical history.
My job as chair is simple: to help all of our faculty, fellows, and residents be the best physicians, researchers, teachers, and leaders they can be; help them fashion meaningful and productive careers; and help them make a positive difference in the lives of their patients, their trainees, and their colleagues. And, collectively, to help our department to be the most innovative, equitable, productive, and joyful department of medicine in the country. It is a true privilege to have the opportunity to lead this remarkable organization.
I invite you to discover more about our department and the extraordinary people who make it so special. Please feel free to contact me if you'd like to learn more.
Robert M. Wachter, MD
Chair, Department of Medicine
Read more from Bob in his monthly column, the Chair's Corner: