About me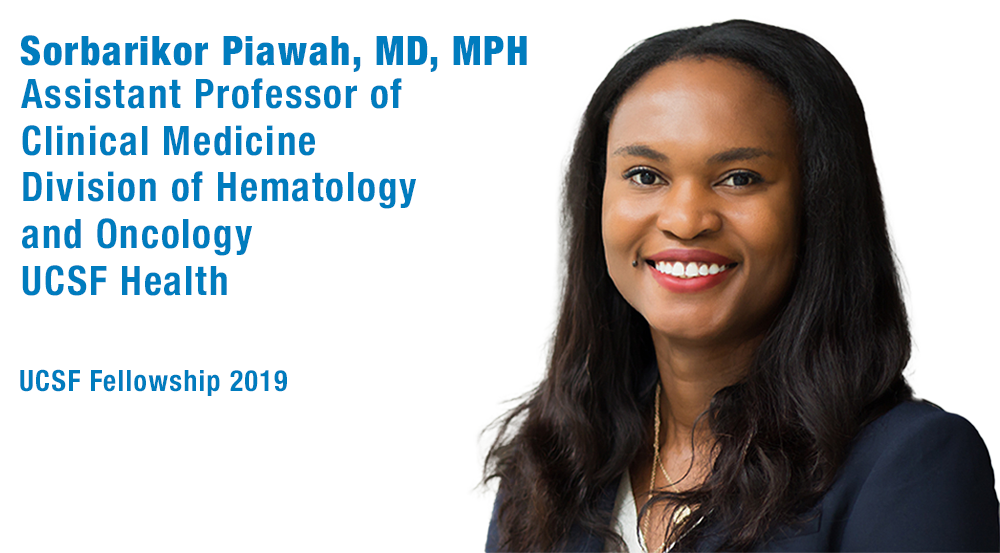 Why I chose UCSF
I chose UCSF for my Hematology/Oncology fellowship because of my interests in cancer disparities and my passion for working among underserved communities. These are both areas where UCSF excels. I also saw UCSF's partnership with ZSFG as a unique opportunity to provide care to diverse patients in different settings. I chose to stay on faculty at UCSF after my training as I was drawn to UCSF's PRIDE values, the many thought leaders here working on equity and diversity, and the potential for fruitful cross-campus and cross-disciplinary collaborations with colleagues with shared interests in disparities.
My experience with diversity, equity, inclusion, and belonging here in the Department of Medicine (DOM)
My experience with DEI stems primarily from my work here as a cancer disparities researcher, involvement in community engagement efforts led by UCSF, and through my role as a mentor for URM students. I lead several studies examining the role of lifestyle in colorectal cancer disparities affecting racial/ethnic minorities, and patients from safety net settings. My research is also focused on the recruitment and retention of more diverse patients from the Bay Area into clinical studies, thus promoting equity in access to novel therapies. As a mentor, I also have the joy of helping minority medical students navigate career decisions while supporting them in their aspirations.
How PRIDE values are embodied by the DOM
The DOM demonstrates and embodies UCSF's PRIDE values through its dedication to providing a fun, safe, and respectful environment to train and practice in, and by fostering a sense of collegiality that spans from trainees to faculty. Regular events hosted by the department, such as grand rounds, dinners with luminaries, and social hours with other departments offer an opportunity to engage and learn from one another in a supportive environment. The diversity of the residency class and DOM faculty is also a reflection of its dedication to PRIDE values.