The University of California, San Francisco (UCSF) is a leading university dedicated to promoting health worldwide through advanced biomedical research, graduate-level education in the life sciences and health professions, and excellence in patient care.
It is the only UC campus in the 10-campus system dedicated exclusively to the health sciences. Sam Hawgood, MD, is UCSF chancellor and Talmadge King, MD, is the dean of the School of Medicine and vice chancellor, Medical Affairs. Robert Wachter, MD, is the chair of the Department of Medicine, which is the largest of the 28 academic departments within the School of Medicine.
The people of the Department of Medicine are its greatest strength. We work hard to attract, retain and support the most outstanding faculty and staff found at any medical research university in the country.
Our goal is to create the best possible environment in which to work and to build careers while we actively develop the next generation of leaders. We strive to help our faculty and staff succeed by providing the needed training, tools, information and resources to achieve their career goals.
The Department is organized into administrative units. Each of these units is headed by senior members of the administrative staff. Below is an organizational chart of the central administrative leadership. Please use the links on below to find specific contact and other useful information.
The Department of Medicine is led by a Chair's Council and Senior Managers.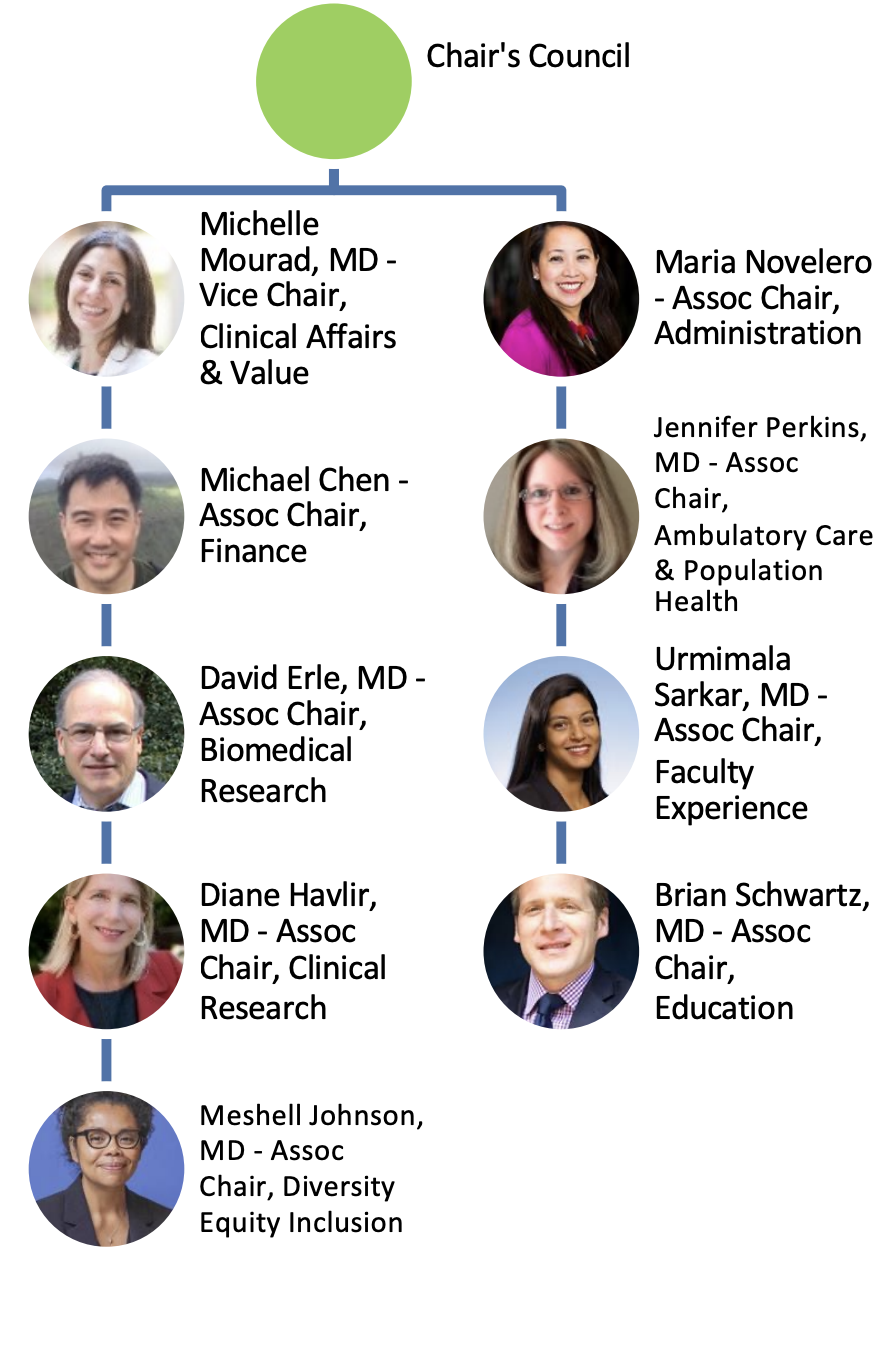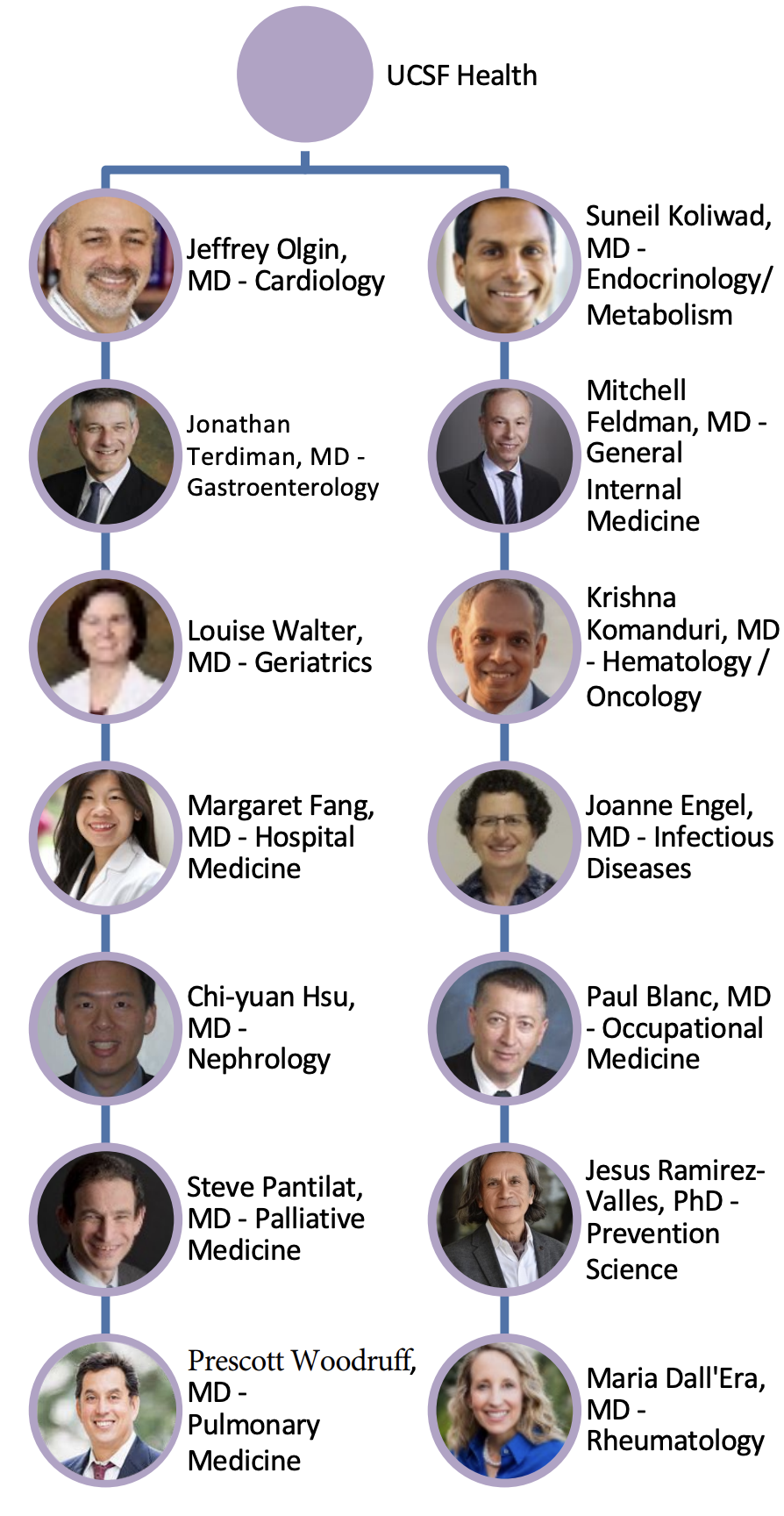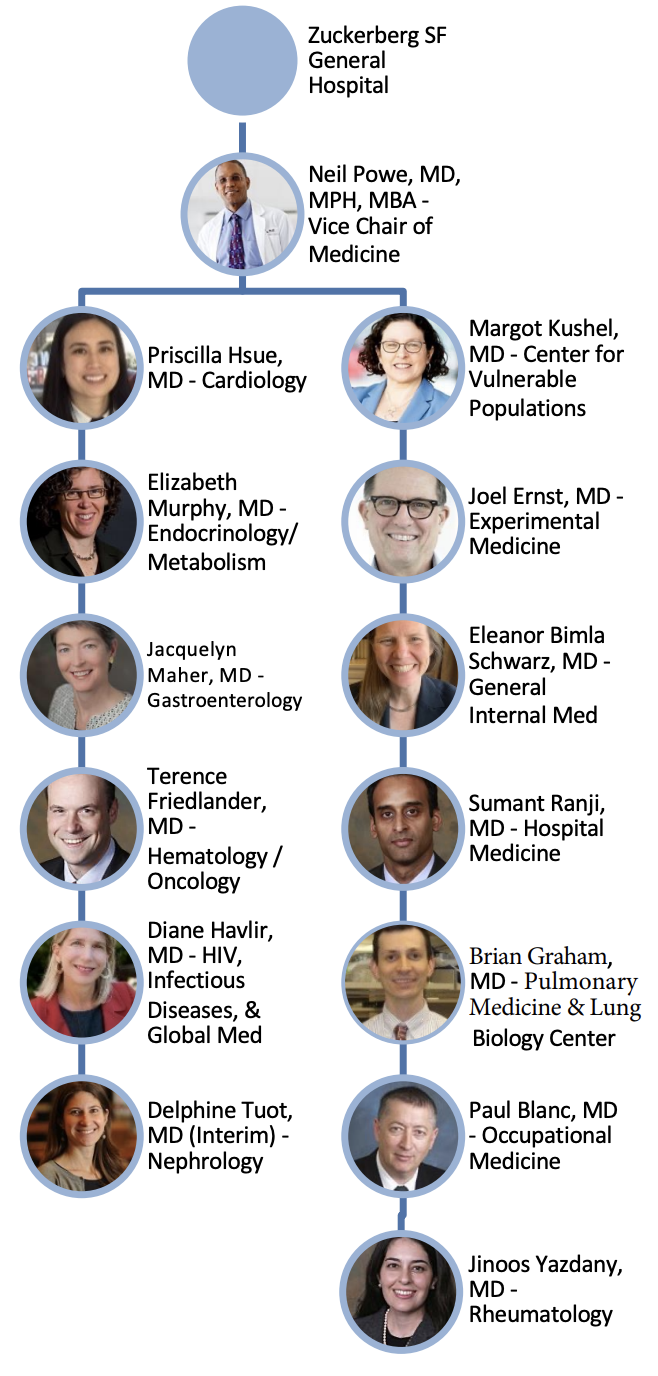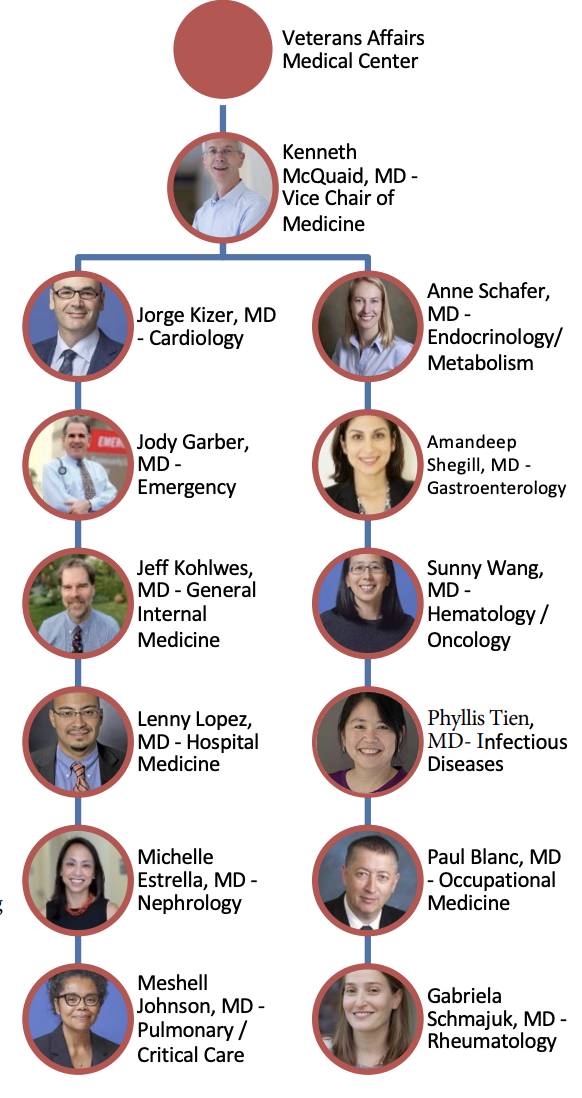 See a PDF version of the organizational chart.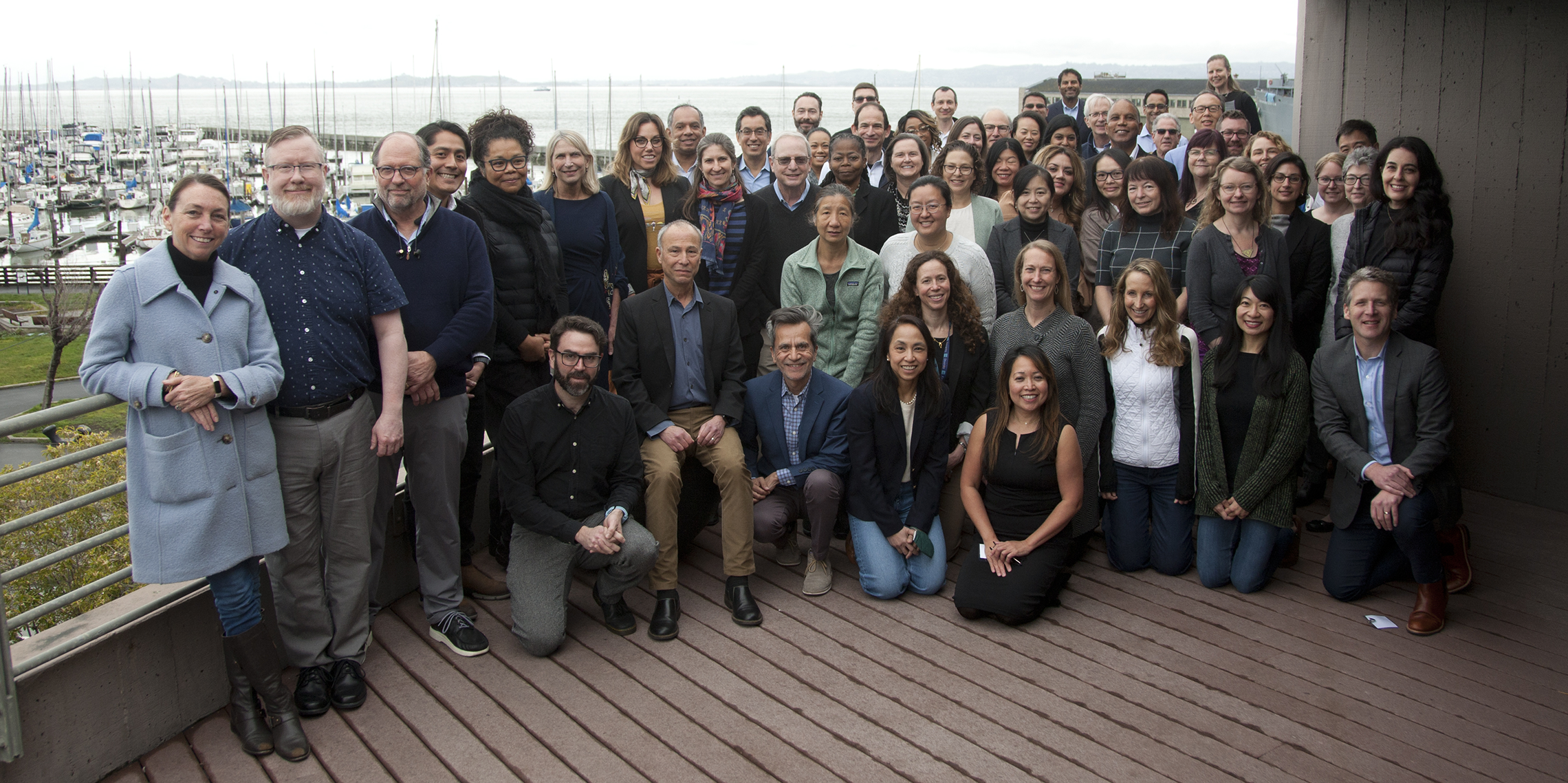 Chair's Council
Central Administrative Leadership