2023-2024 Chief Medical Residents
UCSF Medical Center
Kristie Hsu, MD
Kristie grew up near Indianapolis, Indiana. She attended Indiana University, graduating with a BS in Neuroscience and minors in Biology and Spanish, and completing a comparative global health program (Vietnam, South Africa, and Argentina). She earned her MD degree from the Stanford University School of Medicine before joining the UCPC-GIM primary care track for residency at UCSF. During residency, she was part of the Health Systems Leadership (HSL) pathway, and participated in several QI and research projects, including studying the unmet psychosocial needs among spouses of persons living with dementia. Her clinical interests include primary care and geriatrics. In her free time, she enjoys spending time with family and friends, racquet sports, and trying new recipes.
Tyrone Johnson, MD
Ty was born in Riverside, California, and grew up in a bi-cultural household. He attended UCLA, where he majored in Microbiology, Immunology & Molecular Genetics, and helped lead a mobile clinic for housing insecure individuals in LA. When he applied to medical school, he did not know what the term "academic medicine" meant. He ventured to the Midwest to find out, and graduated with honors from the University of Chicago Pritzker School of Medicine, where he served a role in medical education leadership as a Pritzker Chief. At UCSF, Ty engaged in quality improvement work via the Health Systems Leadership (HSL) pathway, and co-chaired the Resident Diversity Committee. He is pursuing a career in Pulmonary/Critical Care medicine, with focuses on medical education, healthcare delivery, and leadership development. Outside of the hospital, you can find him running, making coffee, or cooking amidst friends and family.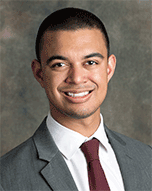 Madison Malone, MD
Madison grew up in Huntsville, Alabama, but she always dreamed of living in San Francisco. She went to undergraduate and medical school at Emory University in Atlanta. She then drove cross-country with her cat, Martha, and boyfriend (now soon-to-be husband!) Chris, to move to California to start her Internal Medicine Residency at UCSF. Since moving to the Bay Area, she's loved getting to know her incredible co-residents, hiking in Sequoia National Park, and eating delicious food, though she often misses the warm Southern weather. As a chief resident, she hopes to help everyone feel supported and that residents can feel safe sharing their struggles and challenges with her. After chief residency year, she plans to continue practicing general medicine with a special interest in women's health.  

In her spare time, she tries to exercise (though motivation to do so is a constant struggle), crochets baby blankets for friends, and goes to Hawaii every chance she gets.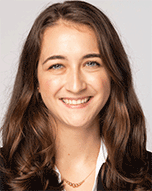 Zuckerberg San Francisco General
Jack McGregor, MD
Jack grew up in Torrance, California, and graduated from Stanford with a degree in Ecology and Evolution. After taking a year working as a program coordinator for students from China, Taiwan, and Japan who came to Stanford to learn English and American culture, he enrolled at UCLA for medical school. In medical school, Jack tutored anatomy, facilitated PBL lessons, and was part of the clinical education pathway where he really honed his love for medical education. In residency, Jack joined the Health Professions Education pathway and worked on building a curriculum for night float residents in addition to practicing his direct teaching skills. Ultimately, Jack intends to pursue a fellowship in infectious disease where he plans to work in a TB clinic focusing on immigrant health. When not at work, Jack is either at the gym, cooking an overly complicated meal while watching reality TV, or logging more hours on Elden Ring.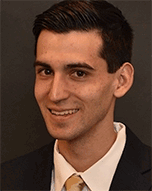 Marcela Zhou Huang, MD
Marcela was born in Mexicali, Baja California, right along the Mexican-American border, to Chinese immigrant parents. Marcela graduated from UC San Diego with a degree in Human Biology and subsequently stayed at UCSD for three years as a Clinical Research Coordinator in the Division of Nephrology, while also volunteering as a Spanish interpreter at the UCSD Student-Run Free Clinic. Given Marcela's interests in addressing disparities in health care, Marcela joined the PRIME program at UCLA's David Geffen School of Medicine at UCLA and obtained a Masters in Public Health in Health Policy from the Harvard T.H. Chan School of Public Health during medical school. Continuing her northward migration along the California coast, Marcela was excited to join UCSF's Internal Medicine Program via the SFPC Track/ Health Equity Pathway. Marcela hopes to pursue a career as a clinician educator in the field of pulmonary and critical care medicine. Outside of medicine, Marcela loves to cook, host dinner parties for friends and family, and exploring new coffee shops and restaurants.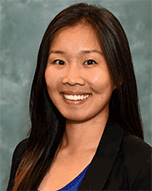 Brittany Abel, MD
Brittany was born and raised in Port Chester, New York. She ventured upstate to Cornell University for undergraduate studies, where she initially pursued a degree in Animal Science as an aspiring veterinarian. Recognizing the inequities in medical care for humans, she changed her major to Biological Sciences with minors in Spanish and Latin American studies and spent a summer completing a Health Studies program in Santiago, Chile. Between college and medical school, she served in AmeriCorps doing health literacy work at a network of FQHCs in the South Bronx and Manhattan. She attended medical school at Weill Cornell, where she co-directed the student-run free clinic for uninsured patients and did research in medical interpretation at the end of life and lifestyle interventions for obesity and pre-diabetes. Brittany is a graduate of the SFPC program, where she built on her love for primary care for immigrant populations and an interest in obesity medicine. Outside of work, Brittany loves to sing, play the piano and attend live music. She hopes to follow her passions after chief year as a primary care doctor in the urban immigrant safety net.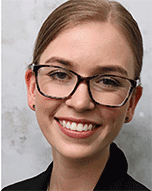 VA Medical Center
Sheyla Medina, MD
Sheyla was born in Lima, Perú and grew up in Bridgewater, New Jersey. At the University of Pennsylvania, she pursued undergraduate studies in public health and nutrition. She also participated in the Public Policy & International Affairs (PPIA) program at Princeton University where she nurtured her interests in bridging health disparities research with public policy. After earning her B.A. in 2010, Sheyla contributed to interdisciplinary health research at PolicyLab at the Children's Hospital of Philadelphia followed by management of health programs through the Princeton in Asia fellowship. Inspired by her global health work, Sheyla completed a post-baccalaureate premedical program at Goucher College and medical studies at the Warren Alpert Medical School of Brown University in 2020.  
At UCSF, Sheyla joined the PRIME Clinical Research Pathway where she conducted health disparities research. She also co-chaired the Residency Wellbeing Committee and co-led community-building events for the Residency Diversity Committee. Sheyla plans to become an academic gastroenterologist who dedicates her time to clinical teaching, QI, and advocacy for equitable care to underserved communities. Outside of the hospital, she enjoys traveling on a shoestring, learning new dance moves, writing poetry, and drawing comics.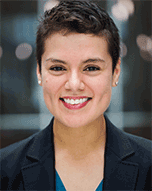 Catherine Gordon, MD
Cat grew up in Vermont and attended Middlebury College, where she majored in environmental policy. She stayed nearby for medical school at Dartmouth before venturing out west for residency. She was fortunate to be a UCPC resident and participated in the HPE pathway - her research during residency included resident assessment of the UCPC home visit curriculum and she was part of the 2021-2022 REFLECT QI initiative to decrease disparities in ACP documentation for admitted Latinx patients. She is interested in general internal medicine, geriatrics, and medical education. Outside the hospital, you can find her crafting, exploring outdoors on bikes/foot/skis, and spending time with her husband and pup.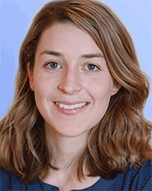 Max Pillsbury, MD
Max Pillsbury grew up in the San Francisco Bay area and spent most of his free time exploring the wilderness around Mount Tamalpais and the Sierra Nevada range. He studied English and History at Dartmouth College before deciding to pursue Medicine via a post-baccalaureate pre-medical program. He attended medical school at UCSF, which included a research fellowship year at Moi Teaching and Referral Hospital in Eldoret, Kenya, studying rural referral systems for hypertension care. In residency, Max completed the Global Health pathway and cultivated an interest in rural health through rotations in Shiprock, NM, and Eureka, CA. His primary academic interests include diagnostic reasoning, cardiovascular disease prevention, wilderness medicine, and healthcare delivery in resource limited settings. When not at work, Max can be found on his bike wandering the Bay Area's extensive trails or posted up at a coffee shop with his dog, Juniper. Max aspires to have a career as a community doctor in a rural area while maintaining ties to academic medicine as a clinical educator.