Through experiences at diverse training sites in San Francisco and beyond, residents in our program are exposed to the broadest possible range of patients and faculty, leading to an incredibly rich clinical experience.
Read the following interviews to learn what it's really like as a UCSF resident: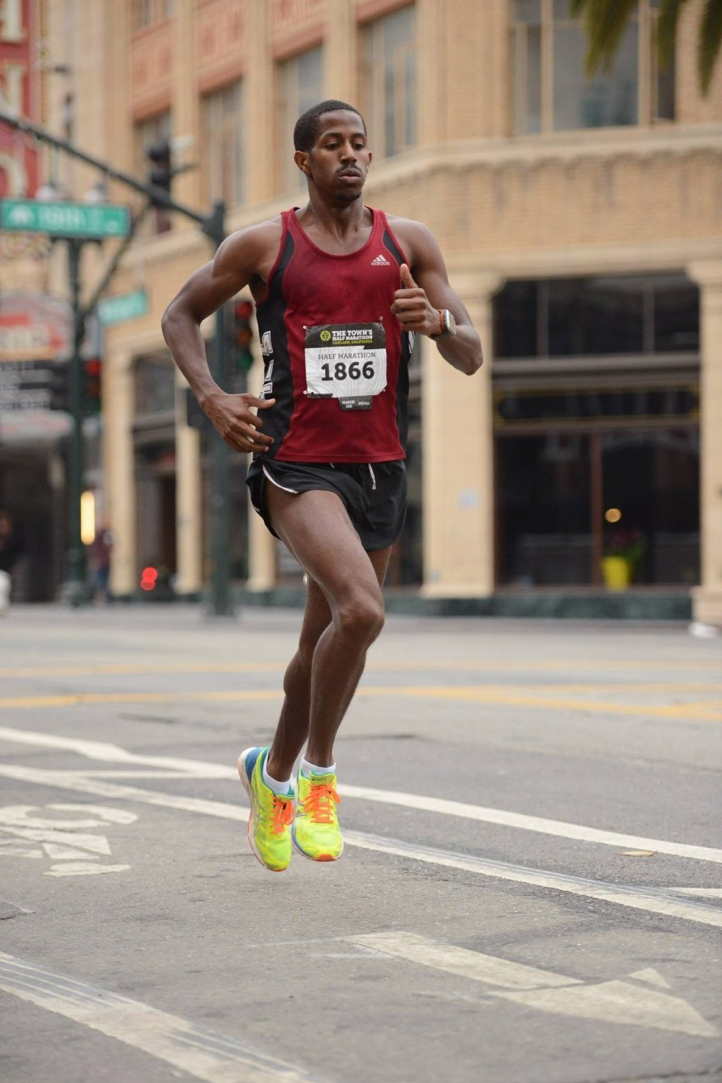 Justin was born and raised in Detroit, Michigan, before heading to MIT to study chemical engineering. It was during college that Justin discovered he liked trying to solve the problems that medicine presented, and he attended medical school at UCSF. In medical school, Justin completed the program in medical education for the urban underserved (PRIME-US), during which he obtained his Masters in Public Health at UC Berkeley. Along the way he has maintained a passion for medical education, both in the joy of teaching and the theory of learning.
During his training, Justin has found many outstanding mentors in medical education at UCSF, focusing most recently on how we can improve our evaluation of learners and mitigate racial and ethnic disparities in the evaluation process.
Justin chose to stay at UCSF for residency because he believes the university is one of the most innovative institutions in the country for medical education, and he has been thrilled to see new ideas being implemented every day.
Outside of medicine, Justin's biggest passion is running, which he did as a varsity track athlete at MIT and continues to enjoy as part of a track club in San Francisco. If he's not running to work or running a race, you can find Justin spending time with his co-residents or hiking on one of the Bay Area's many amazing trails.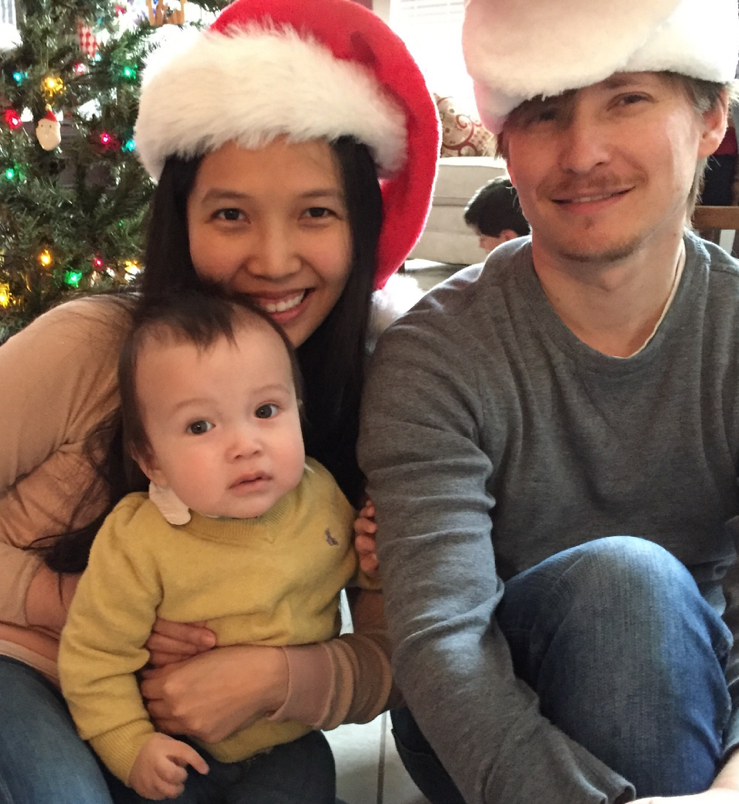 Mai was born in northern Vietnam.  After her father passed away in a home robbery, her mother moved them to southern Vietnam to escape the memories. Her family lived in poverty for many years. Such a difficult childhood sensitized her to the misfortune of others, and inspired her to become a doctor. Mai moved to the US as an adult to pursue the best medical education possible. She did not want to limit herself to opportunities because she was born in one country and not the other.
Mai joined her sister at University of Texas at Austin for college. She then attended Harvard Medical School, specifically the Harvard-MIT health science & technology program because of her interest in basic science. She has always loved studying infections and after her stepbrother was diagnosed with HIV, she knew she wanted to do research in HIV. Mai took a year off during medical school to work on developing mouse models to study neutralizing antibodies against HIV. These mouse models were then used to test potential HIV vaccine. She has since become interested in the dysregulated gut microbiome of HIV patients, and how it may contribute to an inflammatory state and the development of fatty liver disease.
For residency, she ultimately decided to come to UCSF because of the rigorous clinical training, the intellectual curiosity and UCSF's commitment to the underserved. She was excited by the diversity and the representation of women in leadership at UCSF. She is currently in the Molecular Medicine program and hopes to pursue further subspecialty training after residency in infectious diseases or gastroenterology.  She plans to devote her career to research but is also interested in global medicine and medical education.
 When she's not working, she enjoys spending time with her husband and son exploring the nooks and crannies of San Francisco, especially the natural beauty and the various cuisine styles the area offers.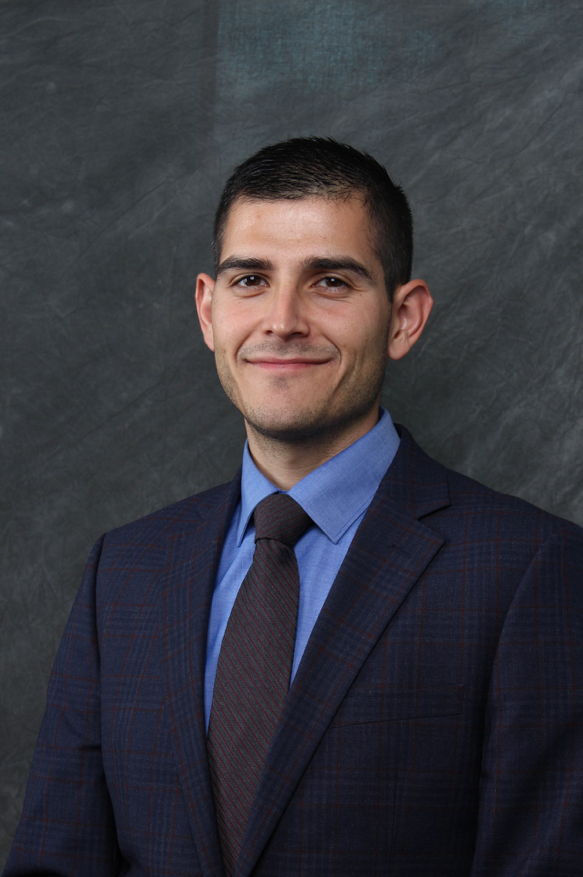 Omar was born in Zacatecas, a state in north-central Mexico.  He grew up in a family of 6, including a twin brother, Octavio. His family's journey from Zacatecas to the Central Valley in California evokes the American dream. His father worked as a rancher in Mexico, but his parents moved the family in the hope of greater opportunity.  As soon as they landed in the U.S., his parents became farmworkers as Omar and his siblings applied themselves in schools.  Omar has become not only familiar but has thrived in change – first the challenging adjustment from Mexico to California as a 5th grader, then to San Diego as an undergraduate after living in rural areas for his entire life and then taking some time to travel through Latin America.
Through these and many other experiences, Omar has learned one thing, that no matter the person, poor or rich, rural or urban, white or black, farmworker or not, American or immigrant, each person strives to find happiness and they do so by connecting and helping their fellow man.
His path to medicine started in college, when he was exposed to the life sciences and to mentors in medicine; he recalls a FaceTime chat with his twin brother when they decided together, while living on opposite coasts, that they would both pursue careers in medicine.  He didn't realize that his experiences in rural America shaped him to decide on a career in medicine.  Omar was driven by the health care disparities that he witnessed in the communities in which he grew up, and decided he wanted to be a voice to lead change in these and many other communities.  He hopes to combine a clinical career caring for underserved patients, while also working at the systems level to effect change.
Since starting residency, he reflects that he has been amazed by the colleagues he has worked with, and marvels at their passion for each patient in front of them, and also for their ability to advocate on broader scale. When he's not in the hospital, you can find Omar out on a run across the city, dancing salsa or playing soccer and tennis with friends!
Joey's path was far from direct and it took many profound, formative experiences to get him there. Born and raised in Bakersfield, CA, Joey thought he wanted to follow his Indiana Jones-like father and become a geologist. After his family moved to Houston, where his mom had taken a job with NASA, Joey found summers at Space Camp equally inspiring. When he headed to college at University of Texas, he planned to blend his parents' passions by studying planetary geological sciences and even considered becoming an astronaut.  
On a fateful day in college, one of Joey's friends invited him to volunteer at a local hospital in Austin, where he witnessed the power of small acts of kindness.  Inspired by these experiences, he shadowed a family friend who was a physician at MD Anderson Cancer Center.  Joey watched as this physician comforted a tearful patient with advanced stage cancer with the words, "You are not alone; I am here for you as both friend and physician, and we will work through this together." Witnessing the physician heal not only with chemotherapy but with his words cemented Joey's certainty in becoming a physician, more specifically an oncologist. 
Joey attended medical school at Texas A&M where he found that he would truly fall in love with Internal Medicine, as he could be himself (smiles and all). Joey's dream to come to UCSF for residency occurred after an incredible away rotation in cardiology at the San Francisco VA as a 4th year medical student. Joey's particular passion is in the intersection between Oncology and Palliative Care and he plans to pursue fellowships in both. He is also inspired by his cultural background after spending time with his grandparents in the Philippines, and wants to make sure he is giving back in communities and regions that are most in need.
Outside of medicine, Joey's biggest passions are hiking, surfing along the California coastline, Ironman Triathlons, and long-distance cycling. In short, if he is not at the hospital, he is probably exercising.  When asked what he loves the most about UCSF, he states "The people. They are Family."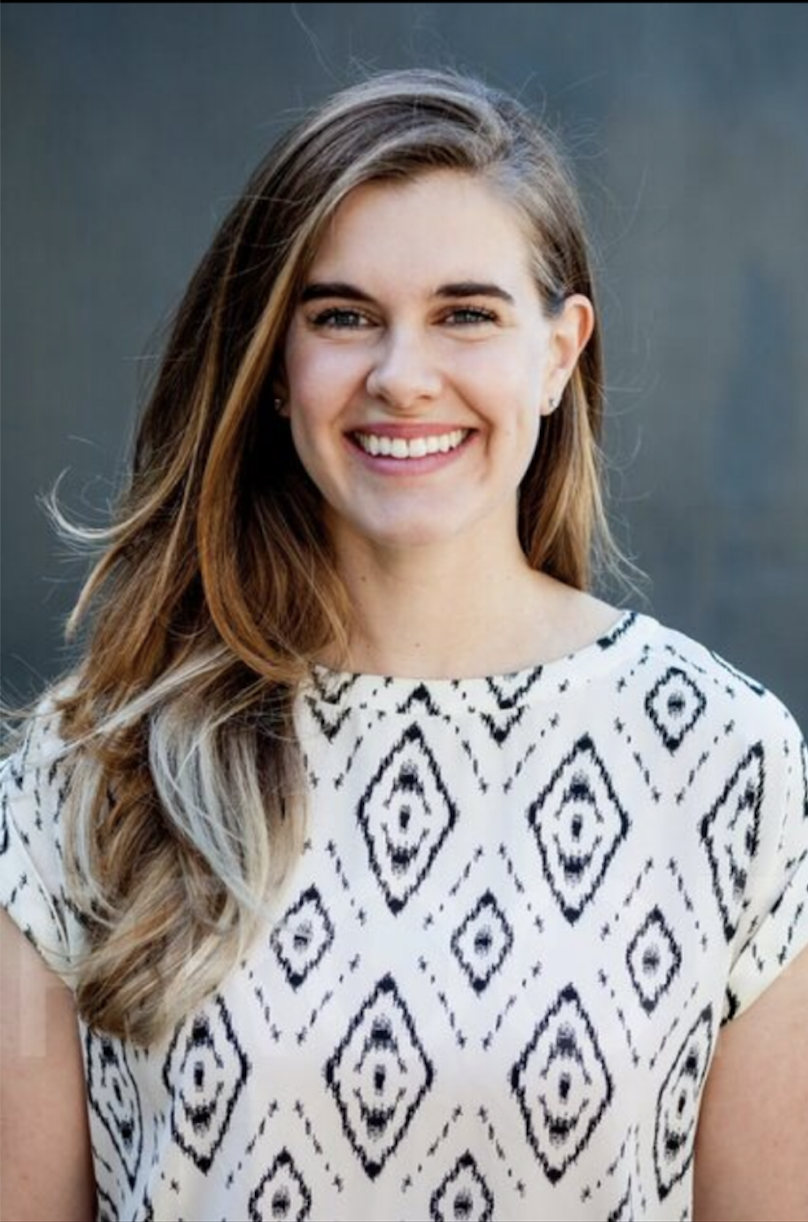 Becoming a physician wasn't always the plan for Maya Appley. After growing up in Louisiana, she first moved to the Bay Area for college at UC Berkeley. As a Peace and Conflict Studies major, she learned to ask good questions and think critically about systems of power and therefore gravitated toward careers in international relations and public health.
Over a number of years and through a variety of job experiences in just as many states - working for the International Rescue Committee in California, as a public health intern with the Frontier Nursing Service in Kentucky, and as a doula and assistant to a homebirth midwife in Colorado - Maya eventually realized that she was interested in a career in medicine. She enjoyed her work with complicated, high-risk individuals and was inspired by the deep relationships that providers were able to form with their patients. As a part-time ski instructor, she also gained crucial communication skills and learned to coach people when they moved out of their comfort zones!
For medical school, Maya returned home to Louisiana, and during her time at Tulane, she eventually decided to pursue a career in Internal Medicine. Within Medicine she found passionate faculty and residents who were involved in their communities and used their privilege as physicians to advocate for their patients.
When interviewing for residency, she was impressed by a similar commitment to equity and advocacy at UCSF, even at the highest levels of leadership, as well as the quality of the clinical training. As a resident in the Primary Care General Internal Medicine Residency, Maya loves the focus on outpatient care and the flexibility to shape her own curriculum and research. She also loves being back in the Bay Area where she can take advantage of all the outdoor opportunities right at her doorstop, which most recently means boogie boarding in the Pacific!
From a young age, Andrew has explored medicine's capacity to bridge differences.  His father's family fled from Korea in the 1970s to seek political asylum in Los Angeles, and he spent much of his early life moving between South Korea and the United States.  As a child, Andrew would often accompany his uncle, an orthopedic surgeon, to his clinic in Cambodia.  
While in college at Brown, his interest in international health blossomed.  He partnered with a South Sudanese physician to co-found a medical social venture in South Sudan.  The following year while in graduate school, he conducted research at the Liberian Ministry of Health during the early Ebola outbreak, witnessing firsthand the impact of conflict and poor infrastructure on the rapid spread of disease.  During this time he also worked to bring together neurosurgeons from around the world, including North Korea, to share research via an international surgical symposium.  
He briefly flirted with a career in neurosurgery while at Harvard Medical School, but ultimately turned to internal medicine as a way to weave together his interests in human relationships, advocacy for vulnerable groups, and scientific inquiry.  He was drawn to SFPC as a mission driven program committed to social justice that also provided a smaller family feel within a larger program.  He plans to pursue a career that blends global medicine and palliative care.  
When not at work, he loves live music (anything with a great female vocalist) and spending time outdoors.  He's a self-proclaimed "huge nerd" and enjoys reading comic books as well as books on philosophy, spirituality, and science fiction.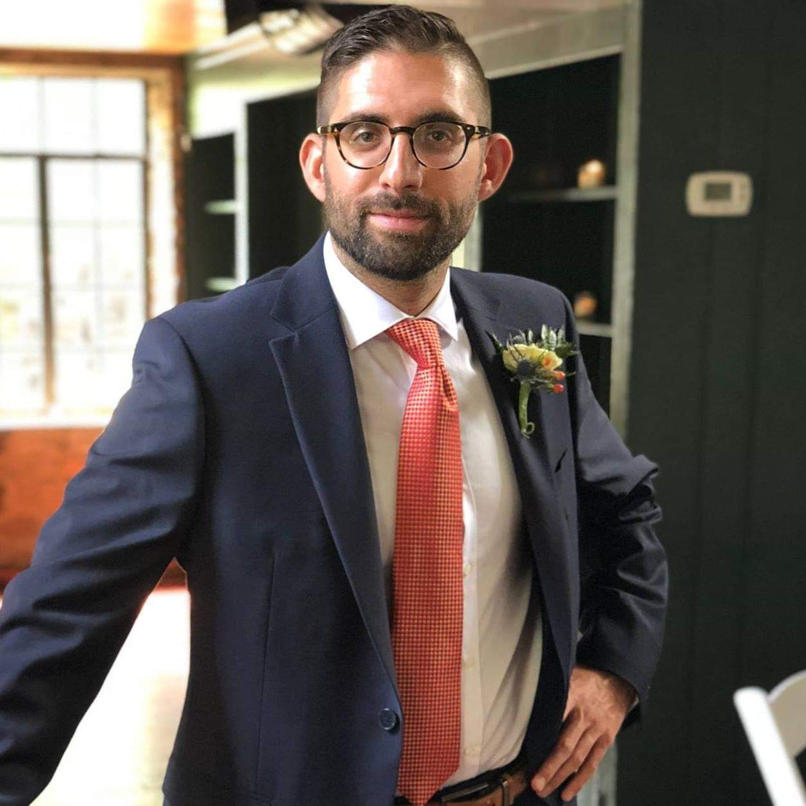 Josh grew up in New Jersey and attended The College of New Jersey.  It was then that he began to consider a career in medicine, a first in his family. After finding an unlikely mentor in a philosophy professor, he decided to pursue a career as a physician scientist in order to advance the field of medicine.  In his senior year he found a mentor and began to do basic science research on fruit flies.  
After graduating, he took a leap of faith and moved across the country to be a lab technician at UC Berkeley, where he worked for three years.  He then went to the University of Iowa for his MD PhD, where he studied Free Radical and Radiation Biology.  He became interested on understanding and exploiting cancer cell metabolism in order to improve the tolerability and efficacy of cancer therapies.  He has always loved cancer biology, and finds oncology research fast paced and ever-evolving, particularly with our aging population.  Moving forward, he plans to pursue a career in oncology, which integrates his interest in cancer biology and allows him to care for patients living with a stigmatizing and life-altering illness.  
He decided to come to UCSF after falling in love with the people and the city. He remembers coming to UCSF on his interview day and being impressed by the integration of medicine and research during Molecular Medicine morning report.  He was also impressed by UCSF's commitment to research and strong hematology/oncology program.  When not at work, he likes to cook and to be outside.  He has done ultra-marathons and IronMan races and continues to run while in residency.
"I knew the program would be clinically rigorous and would recognize the importance of addressing healthcare disparities locally and globally."
My path to medicine started with an interest in how healthcare systems are created and who benefits from or is disenfranchised by them. After college, I moved to Ecuador and worked with a women's cooperative tucked away in the Andes Mountains. The cooperative was working to improve the economy of the area, where 99% of people lived in poverty. It was located in front of a free government clinic. However, the majority of locals did not go there to get care because they did not feel welcomed. This taught me the importance of the making patients feel comfortable and valued. I then moved to Europe for a year to study how national health-care systems function. The experience showed me the unique role physicians play in advocating for improvement to healthcare policy because they witness first-hand how it affects the health of their patients. These were some of many experiences that motivated me to go to medical school. I studied at UCSF, where volunteer work at Clínica Martín Baró in the Mission District of SF and research on inpatient delirium led me to pursue a residency in Internal Medicine. I chose to stay at UCSF for IM Residency because I knew the program would be clinically rigorous and would recognize the importance of addressing healthcare disparities locally and globally. Since starting, I have met incredibly inspiring mentors and co-residents. I have been able to continue to do research on Dengue and Zika in Ecuador, work on QI initiatives and experience the true meaning of team-based care, patient-centered care. I have also been able to continue to explore my many interests outside of medicine including writing, dance, camping and mountain biking!
I was born and raised in the college town of Urbana, Illinois. After high school, I spent a year working with Habitat for Humanity in the Mississippi delta and Costa Rica. I later graduated from Brown University in 2011 with a degree in International Relations. At Brown, I worked for a health nonprofit in Bamako, Mali, led a confidential support group for LGBTQ students who were questioning or coming out, lived in a co-op and dedicated the rest of my life to competitive ultimate frisbee. After college, I interned at Partners in Health and spent a year working for Green City Force, an environmental justice AmeriCorps program in Brooklyn. I then attended medical school at UCSF in the Program in Medical Education for the Urban Underserved (PRIME-US). During medical training, I completed a year-long research fellowship at the UCSF Center for Healthcare Value, and conducted a study of pharmaceutical marketing and physician prescribing that made it onto the front page of the Wall Street Journal, not to mention Wait, Wait, Don't Tell Me and The Onion. I stayed on at UCSF for medicine residency, having fallen in love with UCSF's three-hospital system, focus on health equity, and commitment to attracting diverse residents and faculty. I especially love working with the tight-knit nurses, therapists, staff, and faculty at Zuckerberg San Francisco General Hospital, which was home the country's first HIV ward and lives up to its legacy of advocating for health and social justice. Outside of medicine, I love driving my used red convertible down the coast with my surfboard strapped to the front seat and Robyn on the radio. My partner Laura and I are applying to rescue a greyhound.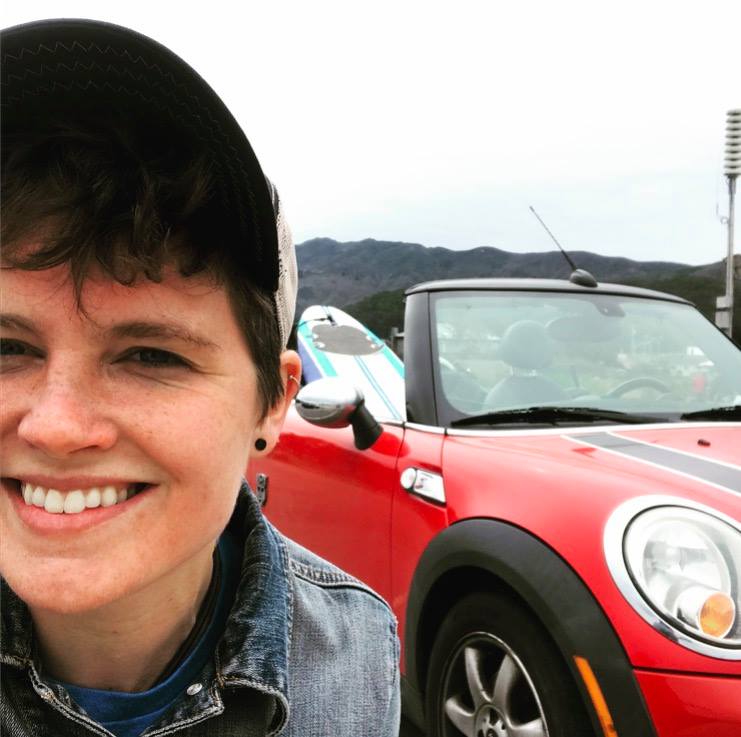 "I stayed on at UCSF for residency, having fallen in love with UCSF's three-hospital system, focus on health equity, and commitment to attracting diverse residents & faculty."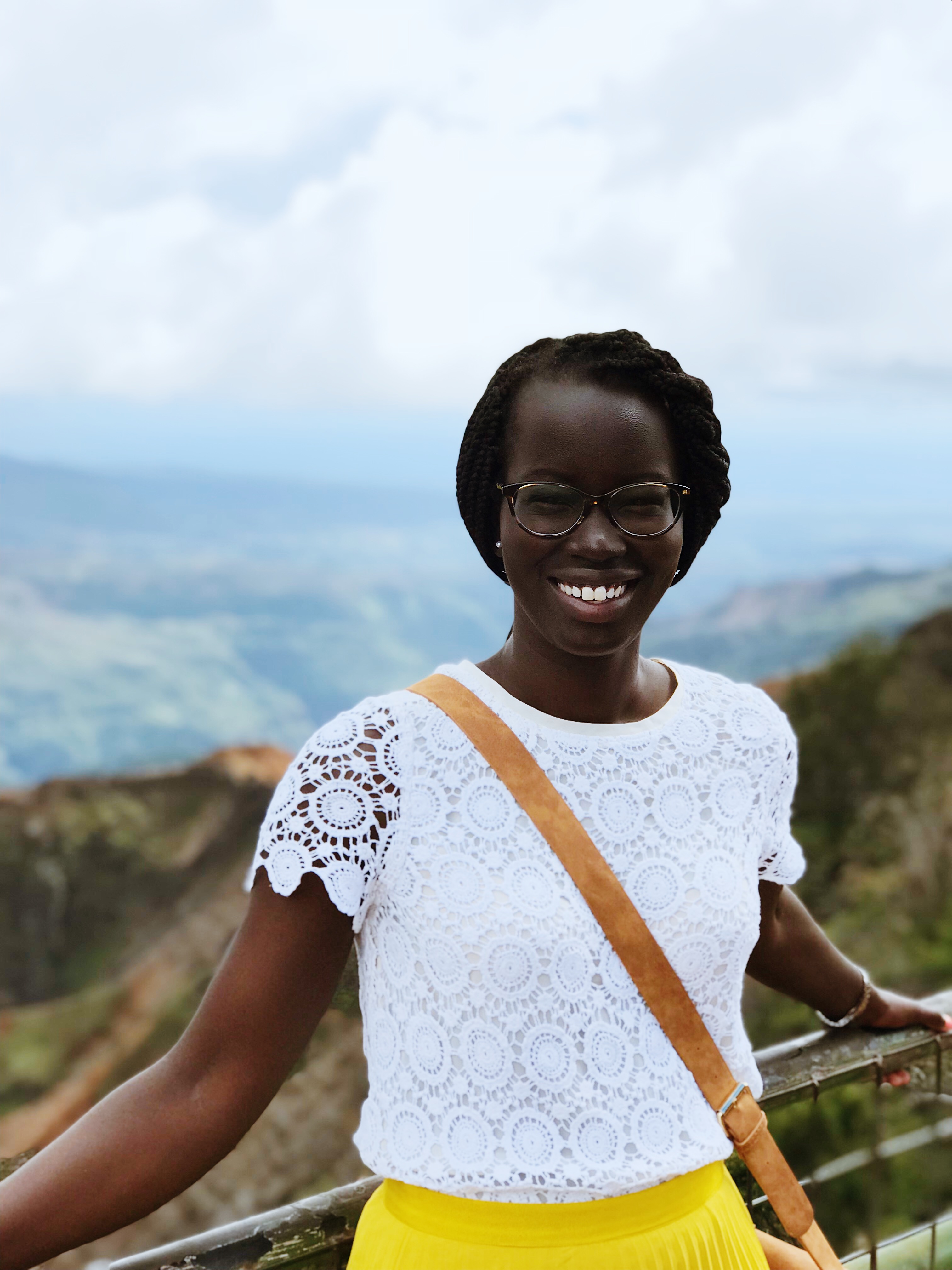 "I chose SFPC for its dedication to training physicians who will be leaders in caring for the underserved, health policy, patient advocacy, and community engagement."
My worldview has been intimately shaped by my experience as an immigrant from Sudan, where larger societal forces—in this case, civil war and political instability—significantly impacted individual lives. It gave me an early understanding of the social and structural determinants of health that are often beyond one's control and yet inevitably affect one's health outcomes. It also led me to pursue both medical and public health degrees in an attempt to address not only disease in individuals but also larger systemic issues that plague our society. I chose UCSF's San Francisco General Hospital Primary Care program for my internal medicine training specifically for its dedication to training physicians who will be leaders in caring for the underserved, health policy, patient advocacy, and community engagement. I love that in SFPC, in particular, and at UCSF, in general, I am surrounded by a vibrant community of clinicians, scholars, and educators who are striving for this same sense of equity, improvement, and excellence in their own areas of interest. Outside of medicine, I enjoy spending time with my spouse, board games (my current favorite is 7 Wonders), reading social and political commentaries, and exploring northern California's natural beauty and wine country.