Through experiences at diverse training sites in San Francisco and beyond, residents in our program are exposed to the broadest possible range of patients and faculty, leading to an incredibly rich clinical experience.
Read the following interviews to learn what it's really like as a UCSF resident: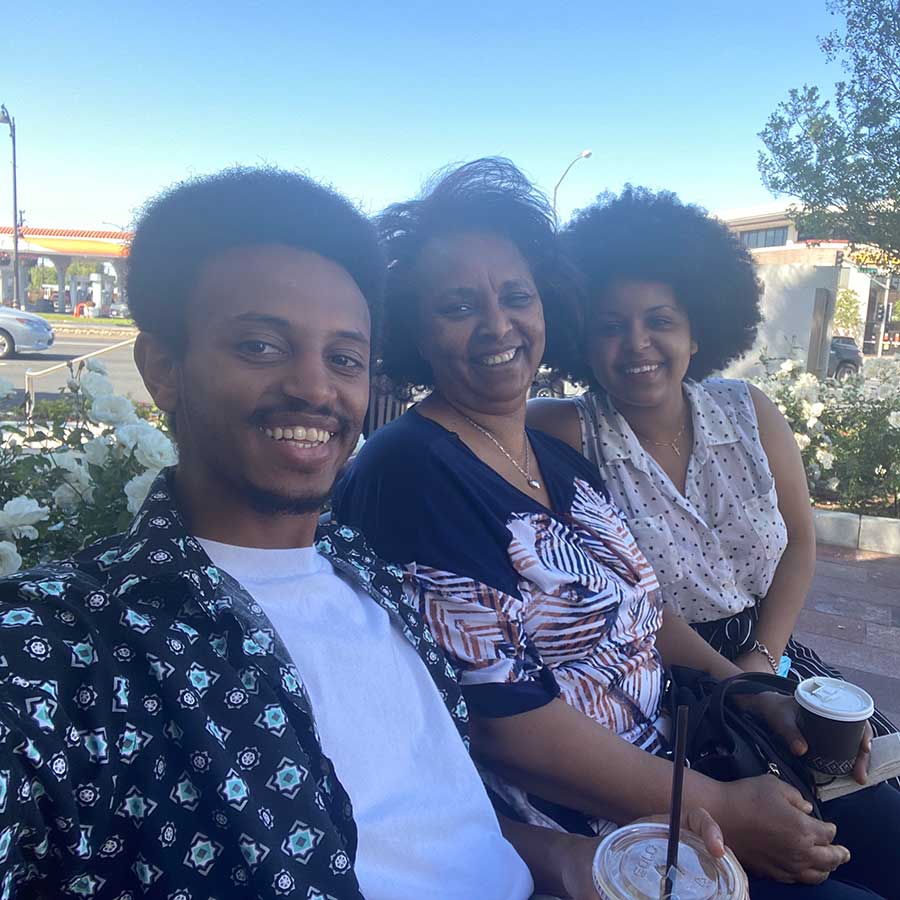 Betelhem (Betty) Kifle was born and raised in Addis Ababa, Ethiopia, and moved to Santa Clara, CA, when she was 16. She grew up in Addis with her brother and her mom, both of whom she's incredibly close with.
After finishing high school in the US, Betty received the Gates Millennium Scholarship which allowed her to be first in her family to go to college at UC San Diego. She studied human biology as her major. While at UCSD she mentored and tutored other underrepresented, first-generation college students like her through the Summer Bridge program and realized her love of teaching. Through the OASIS Summer Bridge program, she also met some of her life-long friends (shout out to Kristian and Derek).
She went on to UCLA for medical school where she became first in her family to pursue an MD. While at UCLA, she worked on an EMR tool to help transition adolescent patients with chronic medical conditions, like T1D, adjust to care in adult medicine. She felt a personal connection to this project due to her experience navigating the health care system as a type 1 diabetic herself. She graduated from medical school as part of the Gold Humanism Honor society.
Betty came to UCSF internal medicine for residency after feeling like she found "her people" during the second look hosted by UCSF after interviews. She has since continued to find a community of mentors, friends and colleagues that share the same values of kindness, humanism, diversity, and scholarship at UCSF.
Outside of medicine, Betty enjoys dancing. She enjoys spending time with her mom and brother whom she visits often. She loves spending days off doing nothing with her friends and her partner. She loves wine, Beyonce, and a good binge-worthy TV show.
Karena was born in Granada Hills, a community in the San Fernando Valley of Los Angeles. She was raised in a Cuban Ecuadorian, multilingual household by her mother who was a single parent to three children. She was 14 years old when her brother developed severe paranoid schizophrenia. She learned that resources for people with mental illness were scarce. At an early age, Karena took on the role of caregiver. Over time she navigated complex health systems to assist immediate family members with healthcare needs related to substance use disorders, homelessness, incarceration, domestic violence, and grave disability. These challenges inspired and motivated her to pursue a career in medicine.
Karena is the first generation of her family to attend college and pursue a professional degree. She attended Northwestern University and obtained a degree in Chemistry and Biology. After studying with the professor who invented Lyrica, she decided to join Thomas Meade's lab to further delve into the art of organic and inorganic synthetic chemistry. These experiences demonstrated the power of medical treatments that can scale to help millions of people.
After Northwestern, Karena took a role as the Director of Research for Invicta Medical, a company developing a non-invasive, diagnostic, and therapeutic, neurostimulation based medical device. Karena helped discover the mechanism of action of the system and contributed to patent development. Though she knew medical technology could make a positive impact, she wished to connect with patients face-to-face, and learned that becoming a physician was her true path.
Prior to starting medical school at UCSF, Karena's younger sister passed away suddenly. Then during her second year of medical training her mother was diagnosed with metastatic pancreatic adenocarcinoma. Her mother was the primary caregiver for two dependent adults, her brother and elderly grandmother. Karena took a leave from in-person training to care for her family in Los Angeles. It was in this time that Karena began to understand the immense weight and privilege of caring for vulnerable individuals. She learned the importance of advocacy, end-of-life care, and time-management. These experiences forged Karena into the physician she is today.
After her mother passed, she established care for her brother in San Francisco and returned to school full-time. Her drive to make an impact in medicine was ignited. She volunteered at clinics serving marginalized communities, joined student-led organizations to promote trauma-informed communication, and became a mentor to support peers experiencing adversity and provide guidance to first generation students.
As a UCSF Predoctoral Research TRIM Fellow, Karena focused on research in integrative medicine and was a key contributor to the TemPredict UCSF study where she joined her knowledge in medicine and technology. The TemPredict study used COVID PCR testing and high-quality physiologic data with algorithm training to identify the onset of COVID-19 infection. This study led to a second publication in Vaccines showing that signals from the Oura Ring (i.e., heart rate and temperature) in the nights following an COVID-19 vaccine correlated with higher future antibody levels. This study showed the potential for technology and medicine to come together to impact public health.
Karena joined UCSF as a Categorical Internal Medicine Resident. During her first year of residency, she experienced the loss of her grandmother, father, and uncle. With resilience, dear friends, and the support of the UCSF community, Karena persevered and is proud to provide compassionate and empathetic care for patients and families experiencing challenges. She holds a deep appreciation and fondness for the UCSF community and is honored to give back by contributing to community wellness as a member of the Resident Well-Being Committee, the Big/Little Sib program, RDC Community Committee, and General Medical Education Committee.
When she isn't in the hospital or catching up on sleep, Karena's favorite pastimes include dancing salsa, cooking with friends, watercolor painting, photography, playing with her pup Sophie, and traveling with her husband.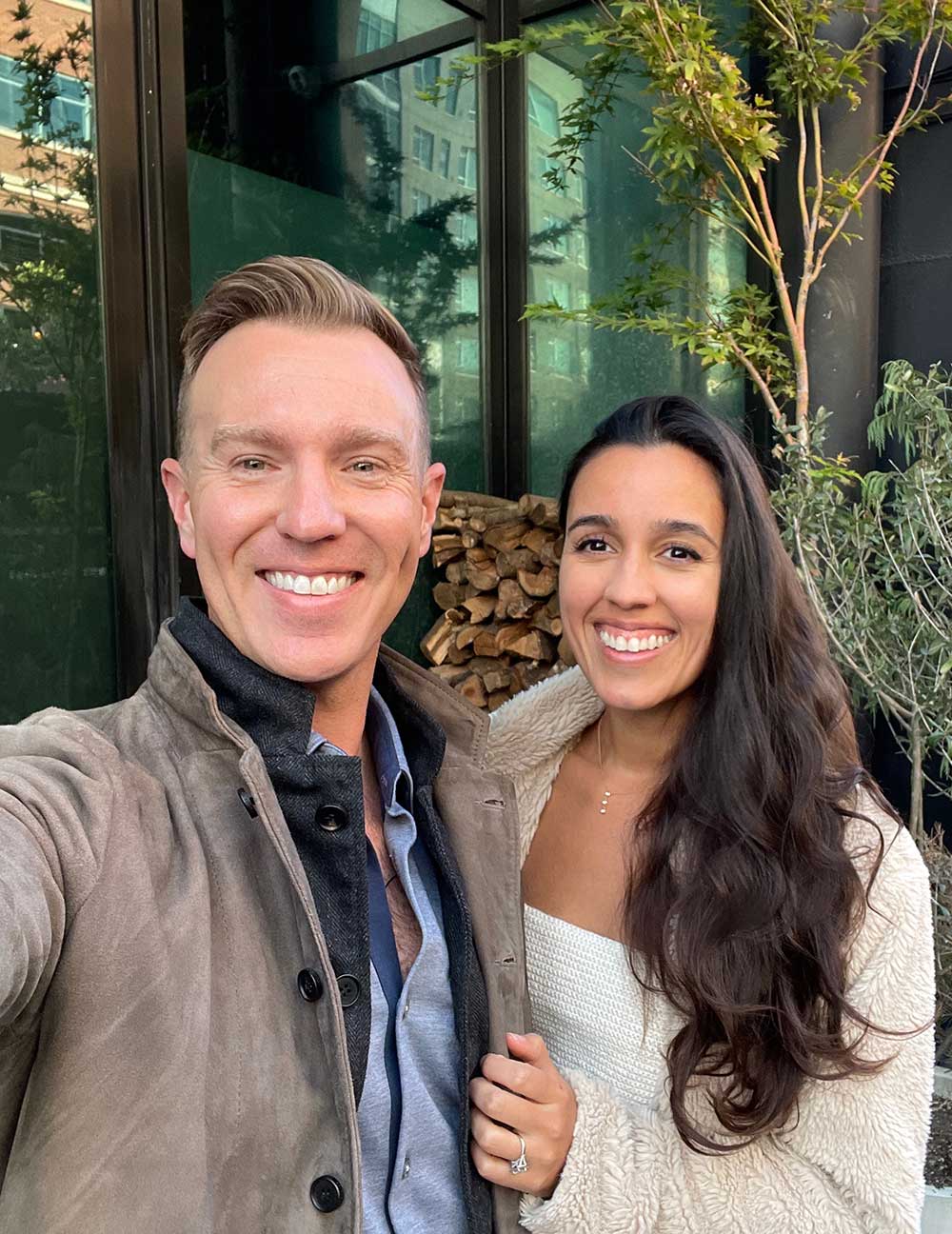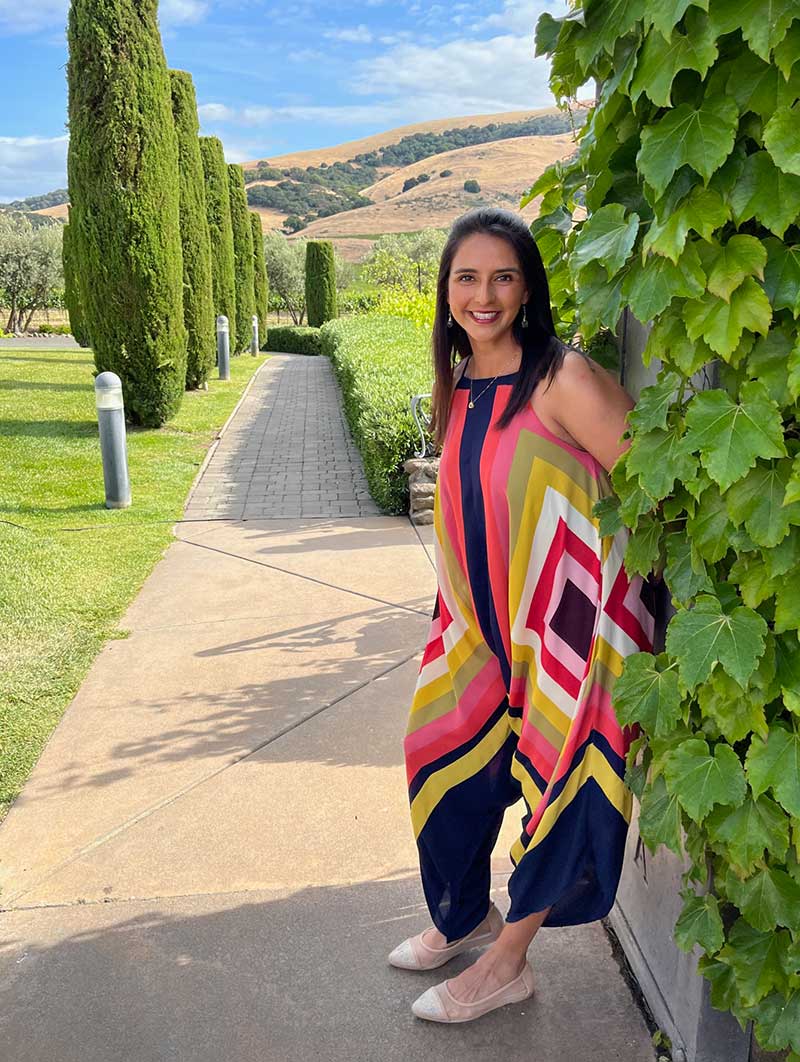 Tamara Sanchez Ortiz, goes by Tami, because it's easier to yell in one-breath across a soccer field. She was born in Mexico City where both sides of her family still live, but she has been traveling the world since she was six months old. After preschool in Nicaragua, she spent a happy childhood in Ottawa, Canada, started middle school in Troy, Michigan, graduated from high school in Mexico, studied undergrad at NYU Abu Dhabi, and finished medical school, while sneaking in an MPH, at Wash U in St. Louis. 
Since no one in her family is in healthcare, the guiding wind blowing her towards medicine came from her experiences abroad, playing competitive sports (particularly soccer), and her love of learning and teaching.  Living in different countries made her notice how culture shapes people's behaviors and perceptions of illness. Furthermore, through immersive global health experiences in Addis Ababa, Paris, and San Jose, she got to witness the creativity in delivering care in resource-limited settings and specialized efforts to provide culturally-aware, trauma-informed care to refugee and immigrants. This exposure to a variety of settings piqued her interest in how health care systems operate in different parts of the world and the ensuing societal implications. Hence, her desire to be involved in health policy to influence the structural and political forces that affect health.
As an athlete, she developed an admiration for the human body, increased awareness of nutrition and exercise, and spent a lot of time in the athletic training room getting help for her own injuries and then learned to tend to those of others. Then, her curiosity for learning about health and the human body spawned into a love of teaching, particularly health education, which she did as an undergrad and medical student through programs like Peer Health Educators in NYC public schools and CHOICES for incarcerated youth in St. Louis.  Getting to apply knowledge about human anatomy and physiology while coaching patients on health behaviors and advocating to improve population health and wellbeing fuels her passion for primary care to this day. 
Ultimately, she wanted to be part of UCSF's SFGH Primary Care program because of its mission and values to provide exceptional, empathetic care to all, with a special focus on health equity and under-served populations. Now, she is grateful and motivated to be at her dream residency, surrounded by brilliant, passionate, and humanistic clinicians, teachers, mentors, and friends.
Outside of work, Tami enjoys running in Golden Gate Park, biking in the Marin, strolling along Ocean Beach, taking in the beauty of the surrounding nature on the many nearby hiking trails, and sharing a meal or drinks with friends— there's a lot of picturesque bars and diversity of ethnic cuisines all across the city.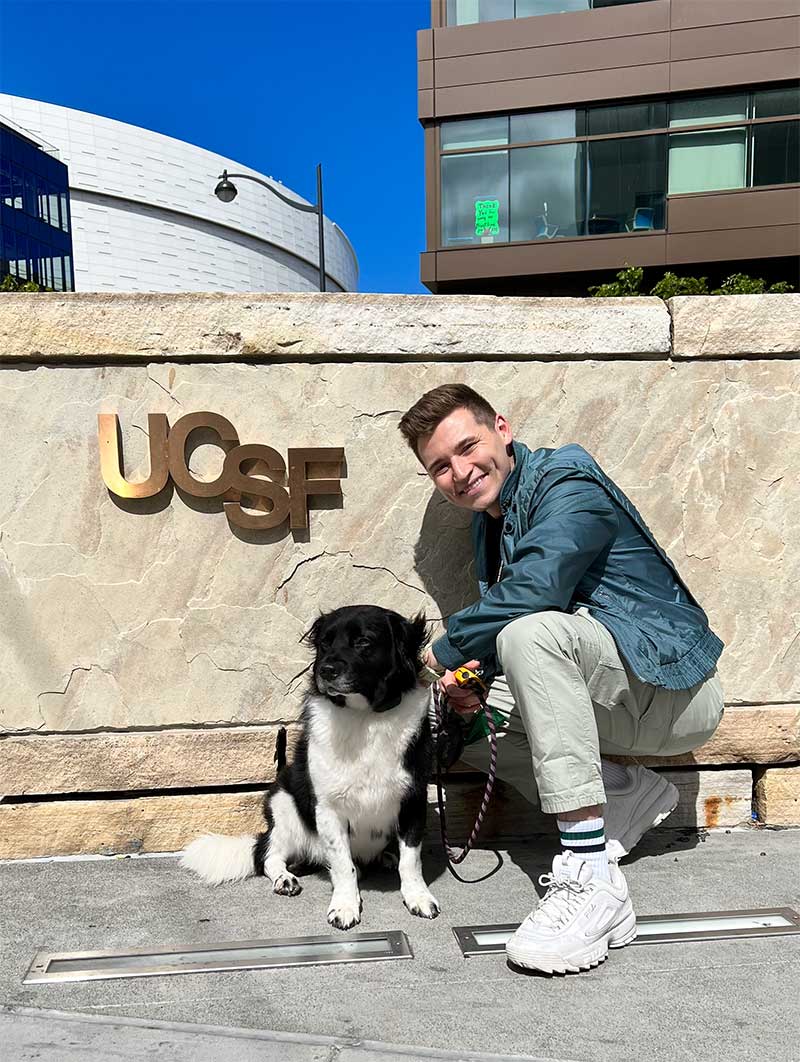 When Rob first considered going to medical school, it seemed like an impractical idea. While studying psychology and chemistry at the University of North Carolina, he began to wonder about a career in psychiatry. However, he didn't know any physicians; the path to becoming a doctor was unclear and intimidating. 
Rob grew up in Concord, North Carolina. He's a first-generation college student and the first in his family to pursue a career in healthcare. As an undergrad, a conversation with a friend-of-a-friend's psychiatrist father at a holiday party gave way to a wealth of experiences and mentors that ultimately led him to a career in medicine. 
As a first-year medical student at UNC, he joined an interdisciplinary Hotspotting team with nursing and social work students conducting home visits for patients with complex medical and social needs. He began to better appreciate how social forces—such as housing status and transportation access—have profound impacts on health. This led him to enroll in UNC's urban underserved primary care track, which allowed him to complete clerkships in Charlotte's large safety net hospital.
In Charlotte, he began tutoring medical students and had the chance to lead a healthcare pipeline program for students at Title I high schools. His time in Charlotte solidified his interests in teaching, underserved care, and mentorship.
UCSF was Rob's dream residency program. UCSF's strength of training in general medicine, its prioritization of medical education, its public three-hospital system, and its emphasis on health equity and social medicine make it an ideal place to train. The exceedingly kind and committed people he's met here have been icing on the cake.
Emmanuel is the son of Ghanaian immigrants who instilled in him the values of kindness, integrity, community, and education. He was born in Brooklyn, New York, but moved to Ghana with his older brother to live with his grandmother. Emmanuel returned to the United States when he was five years old and grew up in Maplewood, New Jersey, until college at the University of Michigan.
After college, Emmanuel spent one year working as an AmeriCorps Vista, where he helped facilitate college access and financial literacy workshops for 9th-graders and their families in the Metropolitan Detroit area. As a Vista, he had to live at the poverty level and began understanding the social and structural determinants of health affecting many families in the United States. This experience sparked his interest in public health and led him to Johns Hopkins, where he earned a master's degree in Epidemiology.
After graduate school, Emmanuel returned to the University of Michigan for medical school. He focused on improving disadvantaged populations' health and educational outcomes through patient care, research, mentorship, and advocacy. Emmanuel chose to attend UCSF for Internal Medicine residency because it is an institution where being your authentic self is valued and celebrated. It is a special place of mission-driven faculty, residents, and staff who take pride in advancing the health of all people, regardless of background.
Outside of medicine, Emmanuel enjoys weightlifting, running, listening to music (Afrobeats!), dancing, rooting for the Michigan Wolverines (Go Blue!), and exploring San Francisco's restaurants and outdoors.