ZSFG Medicine Grand Rounds - MGR 22028
"Bugs, Drugs, and Autoimmunity: The Gut Microbiome in Rheumatic Disease"
-
Assistant Professor Medicine at UCSF, Division of Rheumatology &
Staff Physician at VA   
Learning Objectives: 
Define microbiome

Identify two key broad mechanisms by which the microbiome can impact rheumatic disease

Appreciate reciprocal interactions between drugs and gut microbes

Recall that variation in the microbiome may contribute to variation in drug response

Recall mechanisms by which methotrexate interacts with the gut microbiome.
Disclosure: Neither the speaker nor the planners for this educational activity have relevant financial relationship(s) to disclose with ineligible companies whose primary business is producing, marketing, selling, re-selling, or distributing healthcare products used by or on patients.
Accreditation: The University of California, San Francisco School of Medicine (UCSF) is accredited by the Accreditation Council for Continuing Medical Education to provide continuing medical education for physicians.  
Designation: UCSF designates this live activity for a maximum of 64 AMA PRA Category 1 Credits™. Physicians should claim only the credit commensurate with the extent of their participation in the activity.
The above credit is inclusive of all Fiscal year 2022 SFGH Medicine Grand rounds sessions.  You must sign in to Qualtrics to qualify for CME credit.
Zoom Information
http://tiny.ucsf.edu/DOMGrandRounds
Meeting ID: 968 1679 7792
Password: 1001
Call-in: +1 669 900 6833, +1 213 338 8477, +1 669 219 2599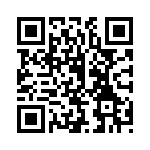 This presentation will be recorded and is accessible through My Access
https://lecture.ucsf.edu/ets/Catalog/Full/ab21c2921423425398199ec7e0720d6a2
Add to Calendar
2022-01-25 12:00:00
2022-01-25 13:00:00
ZSFG Medicine Grand Rounds - MGR 22028
Renuka Nayak, MD, PhD Assistant Professor Medicine at UCSF, Division of Rheumatology & Staff Physician at VA    Learning Objectives:  Define microbiome Identify two key broad mechanisms by which the microbiome can impact rheumatic disease Appreciate reciprocal interactions between drugs and gut microbes Recall that variation in the microbiome may contribute to variation in drug response Recall mechanisms by which methotrexate interacts with the gut microbiome. Disclosure: Neither the speaker nor the planners for this educational activity have relevant financial relationship(s) to disclose with ineligible companies whose primary business is producing, marketing, selling, re-selling, or distributing healthcare products used by or on patients. Accreditation: The University of California, San Francisco School of Medicine (UCSF) is accredited by the Accreditation Council for Continuing Medical Education to provide continuing medical education for physicians.   Designation: UCSF designates this live activity for a maximum of 64 AMA PRA Category 1 Credits™. Physicians should claim only the credit commensurate with the extent of their participation in the activity. The above credit is inclusive of all Fiscal year 2022 SFGH Medicine Grand rounds sessions.  You must sign in to Qualtrics to qualify for CME credit. Zoom Information http://tiny.ucsf.edu/DOMGrandRounds Meeting ID: 968 1679 7792 Password: 1001 Call-in: +1 669 900 6833, +1 213 338 8477, +1 669 219 2599 This presentation will be recorded and is accessible through My Access https://lecture.ucsf.edu/ets/Catalog/Full/ab21c2921423425398199ec7e0720d6a2
Evelina Azarian, House Staff Coordinator, [email protected]
Department of Medicine
America/Los_Angeles
public