In Memoriam: the passing of UCSF professor Dr. Rakesh Mishra
Dear Colleagues,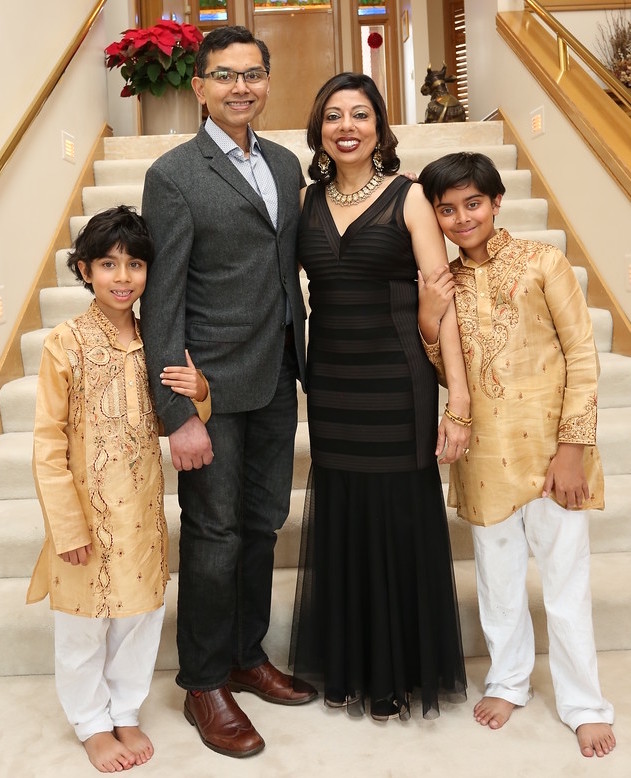 It is with a heavy heart that we inform you of the passing of an esteemed and cherished colleague, Dr. Rakesh Mishra, UCSF Professor of Medicine and member of the VA Medical Center Cardiology Division. Rakesh died on November 29, 2019 at UCSF Medical Center after a decade-long battle with cancer.
Rakesh had a long and deep connection to the UCSF community. He completed his residency in internal medicine at UCSF in 1998, a cardiology fellowship in 2000, and a research fellowship in echocardiography in 2000. During his residency, he met his future wife, Dr. Monica Gandhi, also a professor in our department and a member of the ZSFG HIV/Infectious Disease/Global Medicine Division. Rakesh ventured east in 2002 for a nuclear cardiology fellowship at Brigham and Women's Hospital, followed by a faculty position at Weill-Cornell Medical College, where he worked with Dr. Richard Devereux to evaluate the prognostic features of Doppler-based measures of cardiac systolic and diastolic performance, lending new insights to the field.  
In 2008, we were fortunate to recruit Rakesh back to a cardiology faculty position at the San Francisco VA, as he rejoined his now-wife Monica in San Francisco. At the VA, Rakesh served as Director of the Stress Laboratory and Co-Director of the Cardiology Clinic. His seminars on nuclear cardiology earned a teaching award from the cardiology fellows.
In 2010, Rakesh was diagnosed with salivary gland cancer. With Monica's stalwart support, Rakesh fought determinedly against the illness. Despite countless challenges and setbacks, Rakesh continued to throw himself fully into his work, both as an admired clinician and teacher, and as a researcher (he authored over two dozen publications since his initial diagnosis). He was promoted to Professor of Medicine this year. 
Throughout his illness Rakesh inspired his patients, trainees and colleagues with his courage, humor, dignity, and quiet grace. And through it all, he remained an amazing father to the couple's two sons, Ishaan and Vedant (now 11 and 9), in whom he instilled the same moral precepts and love of learning that served as a compass to his own life – Rakesh's interests included political philosophy, ancient civilizations, Indo-European languages, opera, French gastronomy and culture, architectural theory, physics and religion.  
The UCSF Department of Medicine extends our deepest condolences to Monica, Ishaan and Vedant, and their family and many friends. Although we mourn Rakesh's loss, we are sustained by his memory and his lasting example.  
 
Sincerely,
Jorge R. Kizer, MD
Professor of Medicine
Chief of Cardiology, San Francisco VA Medical Center

Kenneth McQuaid, MD
Professor of Medicine and Vice Chair, Department of Medicine
Chief of the Medical Service, San Francisco VA Medical Center

Robert M. Wachter, MD
Professor and Chair, Department of Medicine