In memoriam: Announcing the passing of our former chair, Holly Smith
Dear Colleagues:
It is with profound sadness that I let you know that Dr. Lloyd Hollingsworth Smith (known to all as Holly) passed away this morning at his home in Marin. He was 94 years old.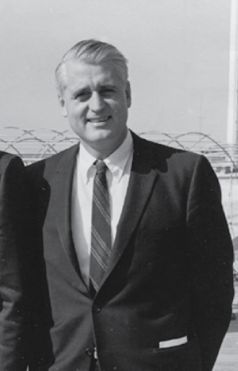 Everything about Holly's life was extraordinary. He was born in Easley, South Carolina, a town of 5,000 in the northwest corner of the state. After attending Washington and Lee College, he was accepted (without an interview) into Harvard Medical School. Following a distinguished tenure at HMS, he completed his residency in medicine at Massachusetts General Hospital, after which he entered the Army, where his work during the Korean War included some of the early experiments with dialysis. He also did pioneering work on pyrimidine metabolism. His skills as a researcher and leader were quickly recognized at MGH, and he was named assistant chief of medicine and chief of endocrinology, the latter despite the fact that he wasn't an endocrinologist! 
The pivotal moment for our institution came in 1964, when Holly was 40 years old. UCSF, a relatively new and fairly undistinguished medical school at the time, was looking for a new chair of medicine. Holly came out from Boston to visit and immediately recognized the potential. His telegram to his wife Margaret said simply: "Pack."

See our chair's full message here.