Newly Launched COVID-19 Citizen Science Study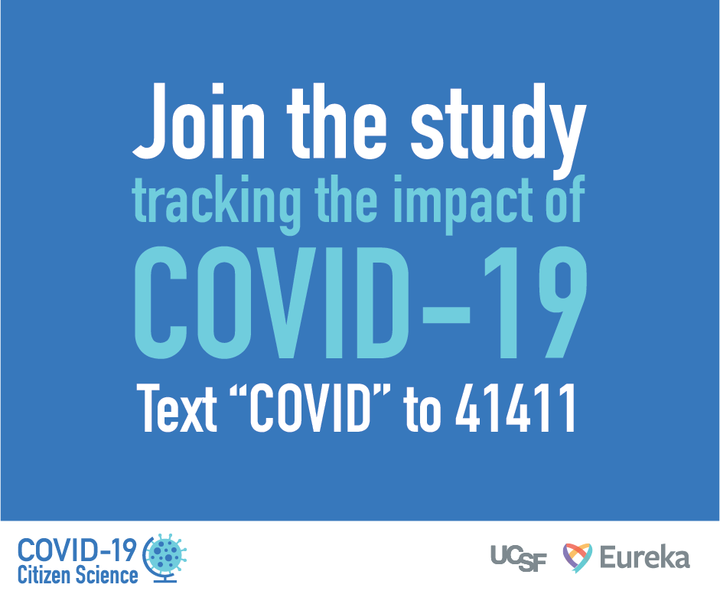 Drs. Jeffrey Olgin, Mark Pletcher and Gregory Marcus have launched the global COVID-19 Citizen Science Study using the Eureka Mobile Research platform.
Everyone is encouraged to participate. Each individual's data is meaningful, even when sheltering in place, and will help contribute to fighting this pandemic.
Anyone anywhere that is at least 18 years of age, reads English, and has a smartphone is eligible. 
In brief, the study involves a few surveys that take approximately 10-15 minutes, then a daily < 1 minute survey, followed by weekly and monthly surveys that take about 5-10 minutes. The application will ask permission to track geolocation and step count data via your smartphone, but this can be declined if you (or others) wish.
Please share on social media and think about friends and family in the United States and around the world. 
You can also text COVID to 41411 and you'll receive a link back to your phone. If asked for a Study Key, use COVID.