Larissa Thomas and Vanessa Thompson are the new APDs for the IM Residency Program
Dear UCSF Department of Medicine Faculty and Residents,
We are delighted to announce that Dr. Larissa Thomas and Dr. Vanessa Thompson have been selected as the two new Internal Medicine Residency Program Associate Program Directors (APD).
Larissa Thomas, MD received her undergraduate degree in anthropology from the University of North Carolina at Chapel Hill.  Dr. Thomas received her medical degree and Masters of Public Health from Emory University.  She is a graduate of the UCSF Internal Medicine Residency Program, participating in the San Francisco primary care (SFPC) track.  In 2011, she joined the faculty in the Division of Hospital Medicine at Zuckerberg San Francisco General (ZSFG).  Her educational roles have included serving as the ZSFG Inpatient Site Director for the Internal Medicine Residency Program and as a coach in the UCSF School of Medicine Bridges Curriculum. She was recently named Director of Well-being for the UCSF Office of Graduate Medical Education and currently serves on the steering committee for the national Collaborative for Healing and Renewal in Medicine (CHARM).  In recognition of her contributions to medical education, she received an Excellence and Innovation in Graduate Medical Education Award for 2016-17 and in 2017, was inducted into the UCSF Academy of Medical Educators.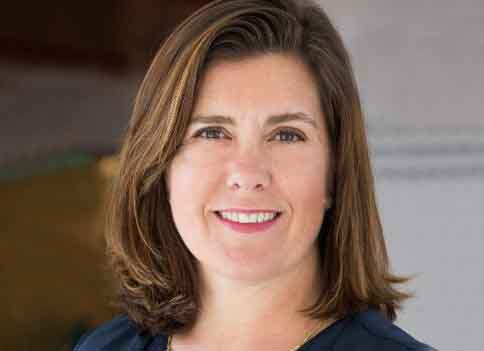 Vanessa Thompson, MD attended Trinity College in Hartford, CT where she graduated cum laude with a BA in History of Progressive American Social Movements. She then spent 10 years working in the nonprofit sector in California on violence against women issues before deciding to attend medical school. She took post-baccalaureate classes at San Francisco State University and then enrolled at UCSF School of Medicine where she graduated AOA and was inducted into the Gold Headed Cane Society. She is a graduate of the UCSF Internal Medicine Residency Program, SFPC track where she earned the Professionalism Award. After residency, she worked as a hospitalist at UCSF and the SFVA before returning to ZSFG's Division of General Internal Medicine. For the past four years, Dr. Thompson has been the Associate Medical Director at the Richard Fine People's Clinic and the residency program's Outpatient Site Director. In 2017, she received the Richard Haber Excellence in Teaching in Primary Care Award. Her other roles in the DOM include Director of Academic Development for the Internal Medicine Residency Program and fellowships' Ombudsperson. 
We wish to thank Dr. Brad Sharpe and Dr. Beth Harleman for their extraordinary years of service as Associate Program Directors.  Over the past decade, both have devoted countless hours and energy to individual residents and the program; both have played major roles in shaping individual resident career paths and the trajectory of the residency program.  Specifically, Dr. Sharpe has been a teacher of teachers and a wonderful mentor to residents;   Dr. Harleman has been the driving force in the redesign of our curriculum and a strong advocate for optimizing the resident experience.  We are delighted that both will remain involved in resident education in their respective roles as Division Chief, Hospital Medicine at UCSF Health and Associate Chair, Faculty Experience. 
We also wish to acknowledge and thank those who served on our search committee, Drs. Jen Babik, Sumant Ranji, Kathy Julian, Jeff Kohlwes, Evan Walker, Ashley McMullen and Sue Sheehan.  Lastly, we would be remiss if we did not comment on the highly qualified individuals who applied for these positions. The search committee members were humbled by the candidates' impeccable records and their collective passion for residency education, ideas for improving education, and unwavering support for the residents.
Please join us in congratulating Larissa and Vanessa and wishing them well in their new roles.  We are delighted to have these two extraordinary educators, physicians, and leaders expanding their roles in shaping the future of our residency program.
Rebecca Berman, MD
Program Director, Internal Medicine Residency Program
Department of Medicine
Patricia A. Cornett, MD
Associate Chair for Education
Department of Medicine