Dean Sheppard to step down as chief of UCSF Health Division of Pulmonary, Critical Care, Allergy, and Sleep Medicine
Dear Colleagues: 
Dean Sheppard, who has served as chief of the UCSF Health Division of Pulmonary, Critical Care, Allergy, and Sleep Medicine for the past 12 years, as well as chief of the Lung Biology Center at ZSFG since 1986, has informed me of his intent to step down from his administrative roles one year from now. I'm pleased that Dean will remain an active member of our faculty after he relinquishes his leadership positions.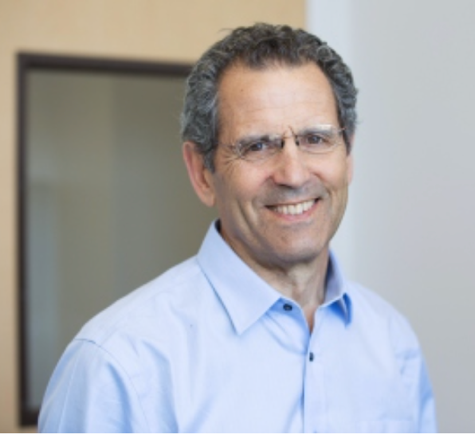 Dean has had a storied career at UCSF, through his own work as a physician-scientist, his leadership roles, and his mentoring – the latter having just been recognized through his receipt of UCSF's 2021 Lifetime Achievement in Mentoring Award.  
Dean received his MD from the State University of New York at Stony Brook, completed his medicine residency at University of Washington, and came to UCSF in 1978 to begin his career in pulmonary research, working with Homer Boushey. He joined the faculty at San Francisco General Hospital in 1981. Six year later, he became the founding director of SFGH's Lung Biology Center, turning that unit into an internationally recognized research powerhouse. In 2009, he moved his primary appointment to the UCSF Health system to assume the role of chief of the Division of Pulmonary, Critical Care, Allergy and Sleep.
His own research has focused on the role of integrins – protein-based receptors that mediate cell adhesion – particularly in the lung. Dean and his colleagues have made fundamental discoveries regarding the relationship between integrin function and common diseases, including lung fibrosis, acute lung injury, and cancer; these discoveries have led to at least six medications in various stages of development and testing. Over the past 40 years, Dean has been continuously funded by the NIH, with numerous individual investigator awards and as principal investigator of several multi-project grants. For the last decade, he has also led the division's T32 training grant. He has published several hundred scientific papers in the leading journals in his field. In addition to his work in academia, he helped found a successful biotechnology company, Pliant Therapeutics, devoted to finding ways to limit the development of pathologic fibrosis in a variety of organs. He is an elected member of the American Society for Clinical Investigation, the Association of American Physicians, and the American Academy of Arts and Sciences, and a recipient of the Lifetime Scientific Achievement Award of the American Thoracic Society.
As division chief, Dean has built the UCSF Health pulmonary division into a model of excellence across all of our missions. The division is perennially rated as one of the top 10 pulmonary divisions in the nation by US News & World Report. While his personal focus has been on nurturing physician-scientists, he has also supported research in areas that include clinical outcomes in the ICU, lung transplantation, cystic fibrosis, asthma, and medical education. He has also built superb clinical programs that serve the needs of patients with a wide variety of problems in pulmonary medicine, critical care, and allergy. The pulmonary fellowship is one of the nation's most highly sought-after. Over the past several years, the division has had a particular focus on creating a welcoming environment for diverse faculty, trainees, and staff, and has become a leader in promoting diversity, equity, and inclusion.
In addition to his service to his division and his field, Dean has also been a wonderful citizen of UCSF and the Department of Medicine. From 1997-2009, he was the Associate Chair for Biomedical Research for the DOM. In 1996-97, he served as acting Chief of Medicine at San Francisco General Hospital.
I'm pleased that David Erle, professor of medicine, our current Associate Chair for Basic Research, and head of the CoLabs, has agreed to chair the search for a new division chief. I'll be naming the search committee in the coming weeks, and I thank them in advance for their service.
There are few people on our faculty who encapsulate what a highly successful career in academic medicine looks like more than Dean Sheppard. While Dean has had an enormous influence across all of our missions, I'm sure he'd say that his most important contribution has been the scores of faculty and trainees who he has mentored, supported, and inspired. Please join me in thanking Dean Sheppard for his remarkable service as division chief and in wishing him the very best in the next stage of his career.
Sincerely,

Robert M. Wachter, MD
Professor and Chair, UCSF Department of Medicine
Holly Smith Distinguished Professor in Science and Medicine
Marc and Lynne Benioff Endowed Chair