Announcing Pat Cornett's Retirement as Associate Chair for Education in the Dept. of Medicine
Dear Colleagues:

Few people have given as much of their heart and soul to our department as Pat Cornett – both in her long career as a superb clinician-educator in hematology/oncology and in her 20 years as Associate Chair for Education. In this latter position, Pat took a previously amorphous role and turned it into an essential one. It's with much gratitude for her service that I announce Pat's retirement at the end of this academic year.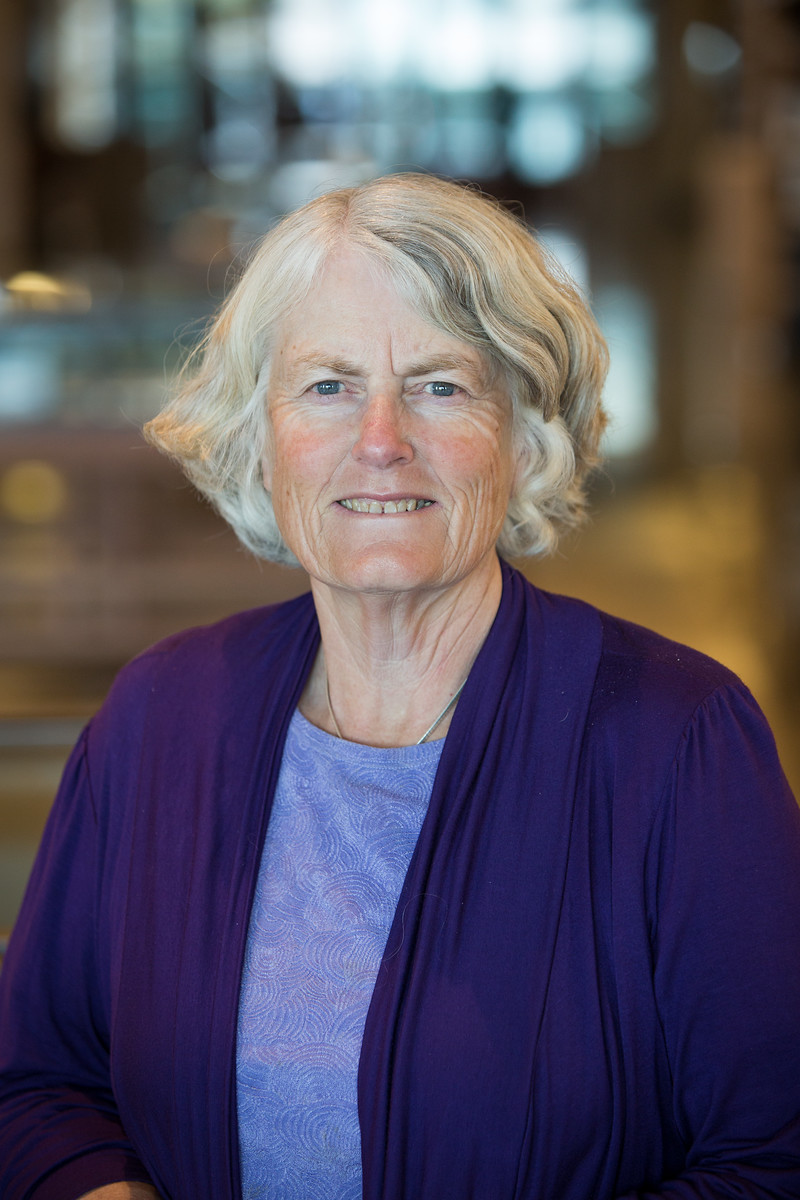 Pat joined our faculty in 1988, after completing college at Stanford (where she was number one player on the Stanford women's golf team – she would go on to represent the United States in international competitions twice as a player and once as a captain, and ultimately to be elected to the Stanford Sports Hall of Fame). She received her MD from the Medical College of Pennsylvania, and then completed her residency and fellowship in hematology-oncology at Letterman Army Medical Center.
In 2001, she assumed the role of Associate Chair of Education for the DOM. In this role, Pat oversees all of our educational programs, working closely with the individuals directly responsible for the programs, including our medical student programs, our residencies, and our dozens of specialty fellowships. As Associate Chair, Pat has developed and overseen our education budget, ensured our compliance with myriad regulatory requirements, and otherwise helped our educational programs remain among the best in the nation.
Among Pat's many accomplishments as Associate Chair were: 
Her focus on medical student education, which has paid off in an unusually high percentage of UCSF medical students pursuing careers in internal medicine and medicine rotations that are often the most highly ranked by students.


 
Residency Education: Under both Harry Hollander's and Rebecca Berman's tenure, Pat has been an essential partner to the residency leadership. Among the innovations that Pat championed were alternating inpatient and outpatient months, the Pathways (areas of concentration for residents), subspecialty ambulatory blocks, dedicated half-days for resident didactics, and a series of novel electives. Last year, our internal medicine residency was ranked as the nation's best by US News & World Report. Pat has also been a major proponent of expanding diversity in our residency and fellowships – in the past 5 years, our training programs have nearly doubled their URM representation.
 

Fellowship Education: Over the past two decades, our fellowships have grown in number, stature, and complexity. Prior to Pat's tenure, all our fellowships were managed by their home divisions, with little effort to look for synergies, shared lessons, or economies of scale. Under Pat's leadership, we have developed a number of standardized processes for the fellowships that make their day-to-day functions easier. We have also created a community of fellowship directors and coordinators that allows sharing of best practices.


 

Education Administration: Our DOM training enterprise is enormous, touching more than 500 students, residents and fellows each year. While invisible to most, Pat has developed a robust administrative infrastructure that supports the success of our education mission. The structure has served as a model to other departments at UCSF and other medicine programs around the nation.
Personally, I will miss Pat's passion, her warmth, her high standards, and her wry sense of humor. I'm pleased that she will remain on our faculty as a clinician-educator in hematology, and that she'll continue to inspire me to improve in golf.
We will launch an internal search for a new Associate Chair for Education in the next month or so. Candidates should be excellent clinician-educators at the Associate or Full Professor level with a strong track record of leadership, including of a DOM training program (i.e., student program, residency program or track, or fellowship). The search committee will be chaired by Sandrijn van Schaik, Vice Chair for Education for the Department of Pediatrics. I'll name the remainder of the committee in the next few weeks.
Please join me in thanking Pat Cornett for her superb and tireless service to our department and our trainees.
Bob
Sincerely,

Robert M. Wachter, MD
Professor and Chair, UCSF Department of Medicine
Holly Smith Distinguished Professor in Science and Medicine
Marc and Lynne Benioff Endowed Chair