Announcing the appointment of Maria Dall'Era as Chief of the UCSF Health Division of Rheumatology
Dear Colleagues:

Thank you all for your remarkable efforts during this difficult time. It's nice to share some good news…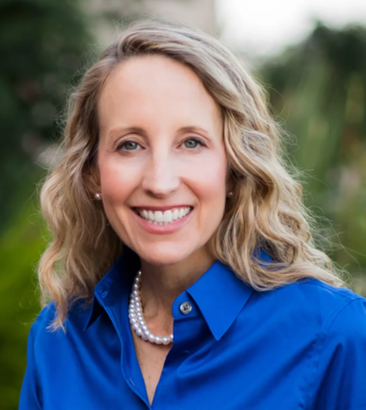 I'm thrilled to announce that Maria Dall'Era has been appointed as Chief of the Division of Rheumatology at our UCSF Health sites, effective immediately. With this appointment, she will also become the Jean S. Engleman Distinguished Professorship in Rheumatology.
Maria grew up in the Bay Area. She received her undergraduate degree in Immunology from UC Berkeley where she worked in the laboratory of James Allison, who went on to win the Nobel Prize. She then crossed the Bay to become a UCSF "lifer": medical school, residency, chief residency, and rheumatology fellowship. She joined our faculty in 2004. 
Maria is a national leader in the care of patients with systemic lupus erythematosus (SLE). She is co-director of the UCSF Health Lupus Clinic, which cares for over 300 patients with complex SLE.  She received the UCSF Medical Center Exceptional Physician Award in 2010.
Maria has also made major contributions to our understanding of the outcomes and treatment of rheumatologic diseases, particularly SLE. As Director of the Rheumatology Clinical Research Center, she leads an integrated research program focused on three closely related goals: (i) improving our understanding of the molecular and epidemiologic basis for SLE, (ii) developing novel approaches to the treatment of SLE and lupus nephritis, and (iii) finding biomarkers that predict treatment response and long-term outcome in patients with lupus nephritis.
Maria also directs her own research program and leads collaborative research projects across North America. She is currently protocol chair of two national clinical trials in SLE, and two California-based SLE studies funded by the CDC. She has published over 50 peer-reviewed articles and several book chapters. She received the Edmund L. Dubois Memorial Lectureship Award from the American College of Rheumatology and the Ephraim Engleman Award for Excellence in Arthritis Research. She holds several national leadership positions, including vice-chair of the steering committee of the Lupus Clinical Investigators Network and co-chair of the steering committee of the Lupus Nephritis Trials Network.
Finally, Maria is a committed medical educator. She received the Ira M. Goldstein Award for Outstanding Teaching in Rheumatology in 2007, and completed the UCSF Teaching Scholars Program in 2015. Among her educational contributions, she has developed interactive virtual patient simulation programs for medical students and pharmacists.
With Maria's appointment, all three of our Department of Medicine divisions of rheumatology have new leaders, each appointed in the past year: Jinoos Yazdany is our new chief at ZSFG, and Gabby Schmajuk at the VA. Our rheumatology division has a long and storied history and is ranked by US News as 7th best in the US (and the best west of Rochester, MN) – I am confident that these three leaders will take the division to new heights. I'm also pleased that Julie Zikherman has accepted our offer to become the Associate Chief for Basic Science in the UCSF Health Division of Rheumatology. In this role, Julie will serve as a vital liaison between our rheumatology division and the basic science community, including the thriving Bakar ImmunoX initiative.
I am grateful to Lindsey Criswell for her nine years of superb leadership of the rheumatology division. Lindsey now has her hands more than full as Vice Chancellor for Research at UCSF; she will continue to be an active and valued member of the division. I am also deeply indebted to the Russell/Engleman Rheumatology Research Center, led by David Wofsy, for its partnership in this recruit and for its ongoing support of our entire rheumatology enterprise.
Maria Dall'Era is an accomplished clinician, researcher, educator, and leader. She is a superb listener, a wonderful collaborator, and someone whose empathy and character shines through in every interaction. I know she'll do an outstanding job as division chief, and I hope you'll join me in welcoming her to this role.
Be well and stay safe.
Bob
Robert M. Wachter, MD
Professor and Chair, UCSF Department of Medicine
Lynne and Marc Benioff Endowed Chair in Hospital Medicine
Holly Smith Distinguished Professor in Science and Medicine