ZSFG Primary Care Track: Our Mission
"Of all the forms of inequality, injustice in health is the most shocking and inhuman."
-Dr. Martin Luther King, Jr., (Medical Committee for Human Rights Convention, 1966)

The Zuckerberg San Francisco General Hospital-based Primary Care (SFPC) track of the UCSF Internal Medicine Residency is an academic primary care training program that has, for more than thirty years, since its establishment in 1982, devoted to teaching the practice of comprehensive, high quality medicine for the underserved and cultivating the next generation of leaders in primary care, education, advocacy and scholarship.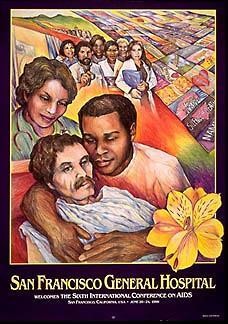 The Hospital: Zuckerberg San Francisco General Hospital & Trauma Center
Zuckerberg San Francisco General Hospital and Trauma Center is a community hospital dedicated to delivering high quality, humanistic, cost-effective and culturally competent health services to all residents of San Francisco. Located in the vibrant Mission District, ZSFG provides world-class care to a diverse and inclusive community of patients regardless of their socio-economic, financial, or immigration status.
Highlights of ZSFG—
The only level 1 trauma center in San Francisco and Northern San Mateo County

Comprehensive outpatient clinics and inpatient services staffed by award-winning UCSF faculty and resident physicians.

World-renowned for HIV/AIDS care and research

Rigorous research mission and home to ~20 UCSF research centers

Innovative patient care programs to improve care for vulnerable populations

Extensive interpreter services, with professional interpreters in 20+ languages, including Spanish, Cantonese, Russian, Tagalog, Arabic, etc., available to assist patients and health care providers

Culturally sensitive psychiatric and social services