ZSFG Primary Care General Internal Medicine Track
The ZSFG Primary Care General Internal Medicine Track of the UCSF Internal Medicine Residency Program ("SFPC") seeks applicants with demonstrated commitment to serving medically underserved populations. Our residency is based primarily at Zuckerberg San Francisco General Hospital (ZSFG), which is regarded as one of the finest public hospitals in the US.  We feel strongly about offering humanistic and culturally-sensitive care to a diverse population regardless of their ability to pay.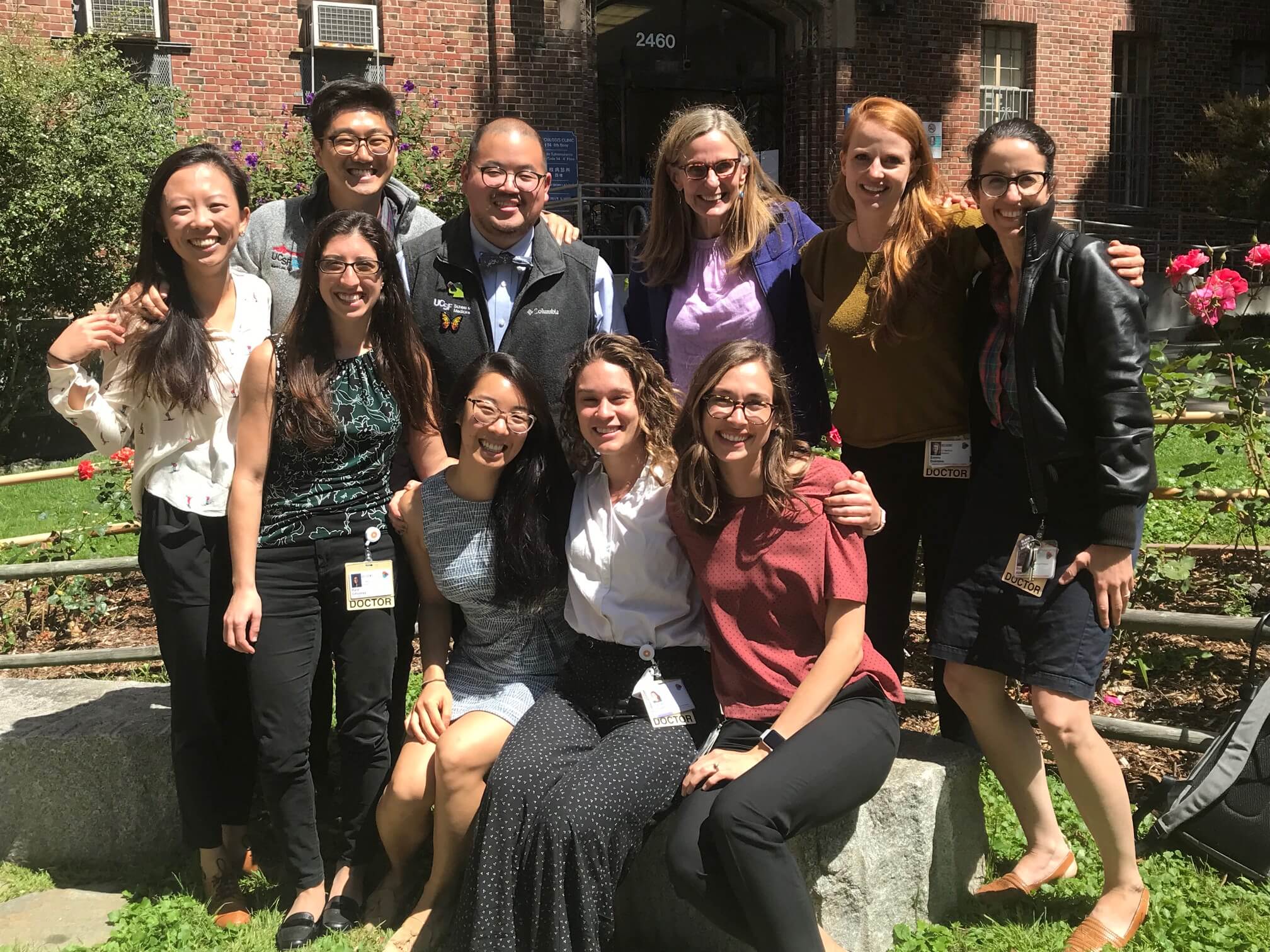 Applications for the 2020-21 academic year will be accepted through the Electronic Residency Application Service (ERAS). Be sure to select Zuckerberg San Francisco General Primary Care Track (NRMP Code: 1062140M1). In addition to the ERAS application, we require your MSPE, departmental letter, letters of recommendation from other faculty who are acquainted with your work, USMLE scores (clinical knowledge; clinical skills by 2/15/20), medical school transcript and a personal statement. The deadline for receipt of all these materials is October 4, 2019 but an earlier submission is strongly recommended as invitations to interview start going out as early as October.
Interviews are arranged by invitation only. Interviews will be granted after all letters of recommendation and the completed application have been received and reviewed through the ERAS program.
We are strongly committed to recruiting a diverse group of trainees.  We feel this is essential to best serve the incredible individuals that seek care in our health system. Applications from women and under-represented ethnic/cultural groups are strongly encouraged.
Joan Addington-White, MD
Program Director
ZSFG Primary Care General Internal Medicine Track (SFPC)
Professor of Medicine
Christy Soran, MD MPH
Associate Program Director
ZSFG Primary Care General Internal Medicine Track (SFPC)
Assistant Professor of Medicine
Additional questions may be addressed to:
Eva Lo
Program Administrator
628-206-5164
[email protected]
Jessica Davidman, MPH
Administrative Coordinator
628-206-4499
[email protected]