Learn more about our clinic and the patients we serve along with how residents reach beyond the clinic walls to improve health and build connection with one another.
Our Clinic
The General Medicine Clinic at Mt Zion is an integrated faculty-resident practice open to all residents of San Francisco and cares for a complex, diverse patient population which mirrors the socioeconomic and ethnic diversity of San Francisco and the larger Bay Area.  The largest primary care clinic in the UCSF Health network, it serves over 26,000 patients (speaking 48 different languages) and is a level 3 Patient-Centered Medical Home. 
Advocacy and Service
Residents engage in an experiential advocacy project with the guidance of a DGIM faculty member including community-based site visits, sessions on how to be an effective physician advocate and meetings with both local and state-wide legislators to effect change.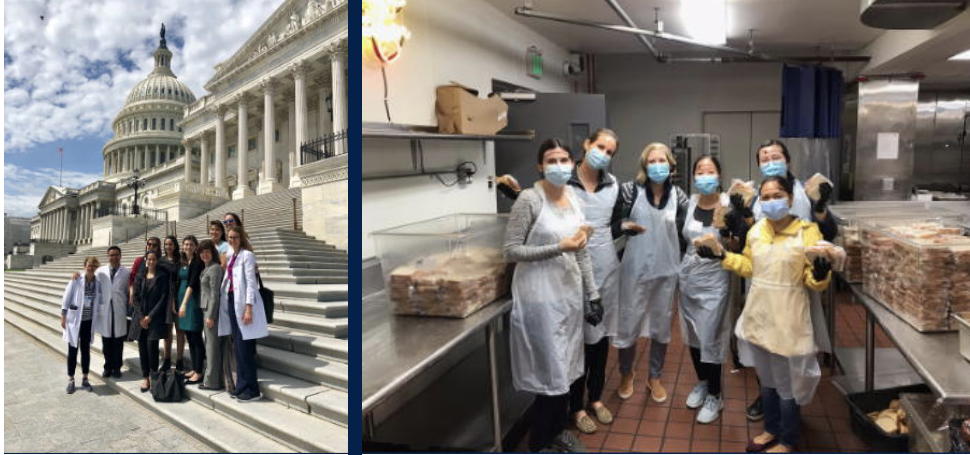 Well-Being
Cultivating resident well-being is core to our community.  Monthly support groups, yearly day-long retreats and myriad parties and informal get-togethers bring our community together to process the challenges of training, celebrate our successes and to have fun!