2021-2022 Chief Medical Residents
UCSF Medical Center
Hope Caughron, MD
Hope Caughron grew up outside of Chicago, where she spent evenings and weekends working on a horse farm. Her midwestern roots kept her in the Chicagoland area to study Economics and Global Health at Northwestern University. She attended medical school at Emory University, where she developed a passion for improving patient outcomes through cardiovascular device innovation. Her research focused on evaluating outcomes of minimally invasive interventions for patients with congenital heart disease. As a UCSF Internal Medicine resident and a member of the PRIME Clinical Research Pathway, her research interests expanded to include cardiovascular procedural outcomes, cardiovascular device safety, and structural heart disease. She aspires to be an academic interventional cardiologist with a clinical and research focus on cardiac critical care and cardiovascular device safety and innovation. Outside of medicine, Hope loves exploring new hiking trails, backpacking with her partner, learning to ski, and maintaining her city garden. She still spends occasional weekends with horses at a nearby farm, preserving her long-loved pastime.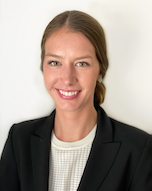 Kelsey Natsuhara, MD
Kelsey grew up in Stockton, California. She attended Harvard for college and earned her BA in Human Developmental and Regenerative Biology with a minor in Global Health and Health Policy. After college, she worked at the UCSF Breast Cancer Center as a clinical research coordinator and patient navigator, where her passion for clinical oncology was first sparked. She attended medical school at Harvard and returned to the west coast for residency. As a UCSF Internal Medicine resident, Kelsey joined the PRIME clinical research pathway and continued to explore oncology outcomes research. After her chief year, she plans to pursue a career in clinical oncology with a research focus on health disparities and expanding access to clinical trials. Outside of medicine, Kelsey enjoys running, hiking, baking, and spending time with her husband and family.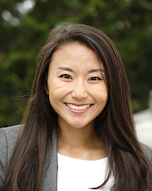 Fangdi Sun, MD
Fangdi was born in Heilongjiang Province, China, and grew up on the east coast of Canada. She attended MIT where she studied Biological Engineering and minored in American History, completing a thesis on the development of the U.S. ambulance system. She received her M.D. at Harvard before venturing out to the west coast for an Internal Medicine Residency at UCSF. Here, she joined the PRIME Clinical Research Pathway, studying clinical outcomes of novel tyrosine kinase inhibitors in non-small cell lung cancer. She helped to lead multiple resident-initiated quality improvement projects, such as improving advanced care planning documentation among hospitalized medical patients. Fangdi plans to pursue a career in academic oncology, with a focus on the development of targeted therapeutics for solid tumors. Outside of work, Fangdi enjoys group exercise classes, exploring global cuisines, and spending time with her husband Jonathan and their Australian Labradoodle puppy Kono.
VA Medical Center
Sarah J. Flynn, MD
Sarah grew up in Baltimore, Maryland, and completed her undergraduate degree at Stanford University, graduating with a major in Human Biology and a minor in Comparative Studies in Race and Ethnicity. After college, she returned to Baltimore to work on community-based interventions to reduce hypertension disparities and then stayed in Baltimore for medical school at the University of Maryland, School of Medicine. She subsequently completed a Master of Philosophy degree in Primary Care Research from the University of Cambridge. Sarah was thrilled to move back to the Bay Area for residency at UCSF. While at UCSF, she completed the HSL Pathway and held leadership positions within WILD (Women in Leadership Development) and various resident-led quality improvement projects. After her chief year, Sarah plans to be an academic hospitalist and pursue a career that incorporates clinical responsibilities, health disparities research, and health systems leadership. Outside of the hospital, she enjoys cooking, exploring the Bay Area's parks and trails, and reading on the beach.
Arturo Gasga, MD
Arturo grew up in Acapulco, Mexico, and at the age of 15, moved to Fresno, California. He attended Fresno State where he earned a B.A. in Chemistry and earned the President's Medal. He attended UC Davis School of Medicine and was part of the San Joaquin Valley Program in Medical Education. As a UCSF resident, Arturo joined the Program in Residency Investigation Methods and Epidemiology (PRIME) track and conducted research that analyzes associations between hypertensive diseases of pregnancy and risks of future cardiac disease. His interests include medical education and addressing health disparities in underserved communities. He plans to pursue a fellowship in Cardiology and return to practice in the San Joaquin Valley. Outside of the hospital, you can find him watching/playing soccer, hiking, and spending time with his family.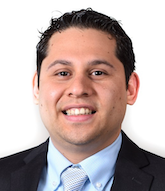 Jack Penner, MD
Jack was born and raised in Los Gatos, California, and attended Santa Clara University, where he majored in Public Health Sciences and played water polo. He moved to the east coast for medical school, attending Georgetown University before being lucky enough to return to the Bay Area for residency in the UC Primary Care General Internal Medicine Track. As a resident, he participated in the Health Professions Education Pathway and is a member of The Clinical Problem Solvers, a multimodal venture that aims to disseminate and democratize the art and science of diagnostic reasoning. After his chief residency year, Jack hopes to pursue a career as a clinician-educator, with a focus on clinical reasoning, workplace learning, and clinician educator development. Outside of medicine, he enjoys cooking, making coffee, reading, going for long walks and hikes, and getting to the beach whenever San Francisco weather allows.
Zuckerberg San Francisco General
Raphaela Lipinsky DeGette, MD
Raphaela grew up in Denver, Colorado. She studied Community Health at Brown University. After graduation, she worked as a research associate and health educator on two sexual health studies in New Orleans. She came to the Bay Area to attend the UC Berkeley-UCSF Joint Medical Program, where she earned a Master's in Health and Medical Sciences as well as her medical degree. Raphaela was in the SFPC primary care track in residency and plans to have a career in academic primary care for underserved populations. Other professional interests include health equity, primary care delivery reform, and population health. When not at work, Raphaela can be found knitting socks, hiking with her dog Hank and husband John, and doing the New York Times crossword with her family over Zoom.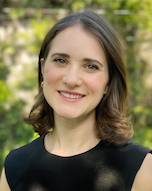 Adali Martinez, MD, MPH
Adali grew up in San Diego, California in a vibrant immigrant community called Barrio Logan. She attended Johns Hopkins University where she majored in Neuroscience. After graduation, she returned to her hometown to work as a case manager at the same community clinic where she received care as a child. Shortly after, she attended medical school at UCSF through the Program in Medical Education for the Urban Underserved (PRIME-US) and earned a Master's in Public Health from UC Berkeley with a concentration in Health Policy and Management. She stayed on to complete her Internal Medicine Residency training at UCSF. As a resident, Adali was actively involved in the Diversity, Equity, and Inclusion curriculum and advocacy efforts. She plans on pursuing a career in academic pulmonary critical care medicine. Outside of medicine, she enjoys dancing and spending time with her husband and son.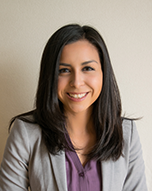 Andreas Mitchell, MD, MPP
Andreas grew up in Ellicott City, Maryland, and went to college at Washington University in St. Louis, where he majored in Anthropology. He went to medical school at Harvard, where he also obtained a Master's in Public Policy. There, he became involved in community organizing for social justice with a group called Harvard Medicine Indivisible, through which he led a successful effort to pass medical parole legislation in Massachusetts. In residency at UCSF, he became involved with labor organizing through the Committee of Interns and Residents (CIR-SEIU), where he serves as Regional Vice President for Northern California. He is a proud alumnus of the SFPC track and plans to pursue a career in primary care for vulnerable populations while continuing work in social justice organizing. In his free time, Andreas enjoys running, hiking, backpacking, and spending time with his wife Maria and dog Willa.