2020-2021 Chief Medical Residents
UCSF Medical Center
Timothy Dyster, MD
Tim grew up in Lewiston, New York, and attended Cornell University, where he earned a BA in Biological Sciences and also minored in music. He attended Columbia University for medical school. During residency, he was a member of the Health Professions Education pathway, with a scholarly focus in identification and professional identity formation. After completing chief year, Tim hopes to pursue additional training in pulmonology/critical care. Outside of medicine, Tim enjoys exploring restaurants, tackling creative projects, and long walks ("urban hikes") through San Francisco.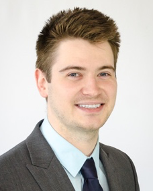 Theo Slomoff, MD
Theo Slomoff, a rare San Francisco native, was born at Mt. Zion hospital just across the street from his current clinical practice. He completed his undergraduate work at UC-Berkeley in Environmental Science with a focus on fresh water management and access. After working as a scribe in a community emergency department, he joined the UCB-UCSF Joint Medical Program, completing a Masters in Health and Medical Science as well as his medical degree. He then joined the UCSF internal medicine residency in the Mt. Zion primary care track (UCPC), and participated in the Health Equities Pathway at ZSFG. Outside of his clinical work, he can often be found baking treats or playing board games in the co-op where he lives, or hiking the trails of Pt. Reyes by the ocean.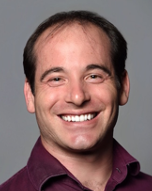 Anjali Thakkar, MD
Anjali grew up in San Jose, California. She attended MIT where she studied Materials Engineering and Biology, and initially planned to pursue a career in health tech. However, after spending 3 months in a small community in rural Mexico teaching business concepts to women interested in starting their own microbusinesses, she saw, first-hand, the crippling impact of poor healthcare access. She shifted gears toward medicine and received an MD/MBA at Harvard followed by residency at UCSF. She was in the PRIME track and served on the steering committee of the resident group Women in Leadership Development (WiLD). She is also conducting research to characterize outcomes in cardiovascular disease in patients living with HIV and substance use. She is excited to pursue a career in Cardiology with a research focus on understanding cardiovascular disease in vulnerable populations. Outside of the hospital, you can find her foraging and propagating succulents, running on the beach or hiking through Presidio with her husband Kesav, or experimenting in the kitchen.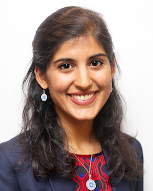 VA Medical Center
Colette Dejong, MD
Colette grew up in Urbana, Illinois. She attended Brown University, earning a degree in Development Studies. After college, she interned at Partners in Health in Boston and spent a year working for Green City Force, an environmental justice nonprofit in Brooklyn. She attended medical school at UCSF through its Program in Medical Education for the Urban Underserved (PRIME-US). During medical training, she completed a year-long research fellowship at the UCSF Center for Healthcare Value, conducting a national study of pharmaceutical marketing that was covered on the front page of the Wall Street Journal (and on NPR's Wait, Wait, Don't Tell Me). She stayed on at UCSF for residency, training in internal medicine and completing a 2-year editorial fellowship at JAMA Internal Medicine. She plans to pursue a career in academic cardiology with a focus on expanding healthcare access. Outside of medicine, she enjoys surfing and exploring the California coast with her partner Laura and their dog Gary.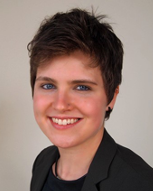 Yaanik Desai, MD
Yaanik grew up in Atlanta, Georgia. He studied Biomedical Engineering as an undergraduate at the University of Pennsylvania. In college, he joined Arjun Raj's systems biology lab, and studied how cells behave at the individual level. He returned to Atlanta for medical school at Emory University, and conducted research in cardiac electrophysiology. As a resident at UCSF, he was part of the PRIME clinical research pathway and did research in cardiac biomarkers. His future research interests are in the applications of Machine Learning in medicine. He is passionate about all things food and wine.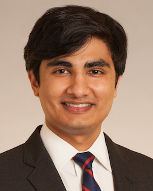 Shirin Hemmat, MD
Shirin was born in San Francisco and raised in northern California. She graduated from UC Berkeley with a degree in Biology before attending UCSF to earn her medical degree and complete her residency training in Internal Medicine. During medical school, Shirin obtained an MPH degree at UC Berkeley in Epidemiology and Biostatistics. Her master's thesis examined the effect of publicly reporting procedure outcomes on statewide myocardial infarction mortality rates. Her research has continued to focus on quality improvement efforts, including examining the impact of performance measurement/target setting in large health systems and redesigning clinical workflows to improve distribution of medications used for the treatment of opioid use disorder and prevention of HIV. Her other academic interests include medical education and the advancement of women in medicine. In her free time, Shirin enjoys watching Jeopardy, taking spin classes, reading outside and spending time with her friends and family.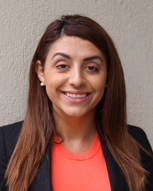 Zuckerberg San Francisco General
Lurit Bepo, MD
Lurit was born in Khartoum, Sudan and moved to Texas with her family at age six. She took an early interest in science and what she later came to know as diversity, equity, and inclusion, which led her to study biology and anthropology with an emphasis on public health at Washington University in St. Louis. It was during college that she also discovered the importance of community and civic engagement, particularly for and with vulnerable and marginalized populations. This pushed her to earn her MD and MPH in health policy from Emory University and then join the San Francisco General Hospital Primary Care track at UCSF for internal medicine residency, where she further developed her knowledge and skills in advocacy, community partnership, DEI, and curriculum development through the HEAAT pathway and Resident Diversity Committee. Lurit plans to build a career in academic hospital medicine and health policy. She loves traveling with her husband, playing board games with family and friends, and hiking.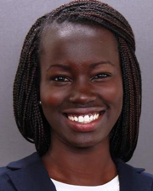 Saundra Nguyen, MD
Saundra grew up in Houston, TX and attended college at UT Austin where she majored in public health, learning about social determinants of health and studying international nutrition in South Africa. She continued on to earn her MD/MPH at UT Southwestern, where she worked with a non-profit organization and local food bank to provide fresh produce and nutrition education to food desert areas in South Dallas. She ventured to the west coast for residency and is a proud alumni of the SFPC track. She plans to continue working in primary care and public health, advocating for and serving vulnerable populations. Outside of work, Saundra enjoys exploring the Bay Area's parks and trails, board game nights with friends, reading, and trying new restaurants in the city.
Thuy Trang (TJ) Nguyen, MD
TJ was born and raised in San Jose, CA. She completed her undergraduate education in Biology and Spanish at UCLA, where she developed a passion for clinical medicine through volunteering at health fairs and clinics both locally and abroad. While at the David Geffen School of Medicine at UCLA, she strengthened her interest in health outreach and education for underserved communities. After TJ completes her chief year at UCSF, she would ideally pursue a career that integrates aspects of Hospital Medicine, Infectious Diseases, Global Health, and Point-of-Care Ultrasound. When not at work, TJ loves escaping to the outdoors, foraging, fishing, painting, and attempting to cook delicious Bon Appetit-inspired meals with her husband.