Welcome to the Department of Medicine's Patient Care website. Our goal is to provide patients with the highest quality of care possible, in a manner that respects patient values, preferences and goals of care.
"One of the essential qualities of the clinician is interest in humanity, for the secret of the care of the patient is in caring for the patient."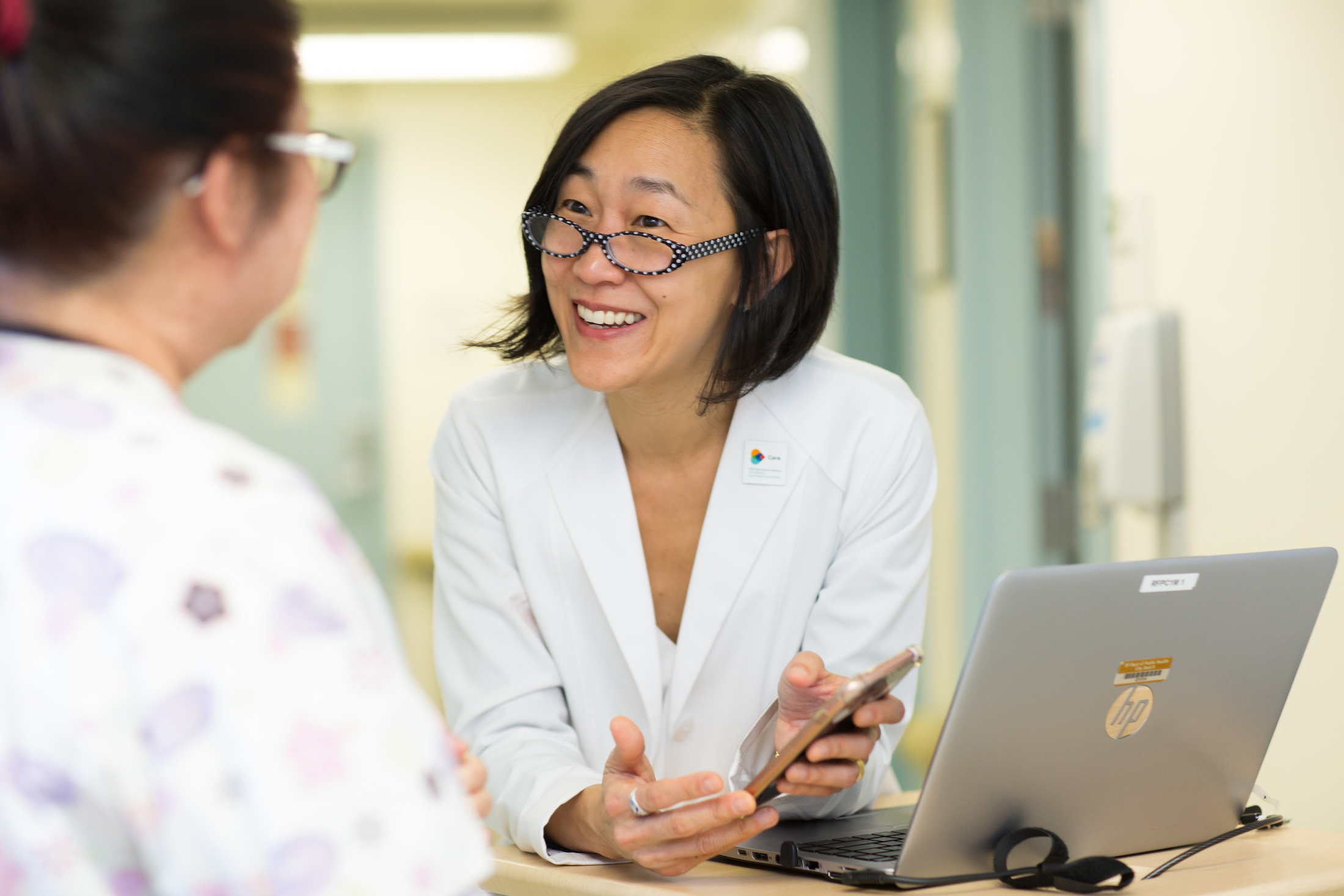 UCSF Department of Medicine faculty includes world-renowned clinical experts across the full spectrum of primary care and medical specialties, and multiple specialties consistently rank in the Top Ten in the US News & World Report.
We provide outstanding clinical care to patient populations at UCSF Medical Center (Parnassus/Mt Zion/Mission Bay), San Francisco General Hospital, the San Francisco Veterans Administration Medical Center, and Fresno Community Medical Centers. For over 50 years, our clinical care practices have been fully integrated and informed by the educational and research activities of our faculty, fellows, residents and students. Presently, UCSF Department of Medicine faculty are helping to define and advance the emerging area of health care delivery science. They are designing and testing health care delivery system innovations that are transforming patient care at UCSF and beyond.