What is PRISM?
Increasing amounts of data are available to help departmental leaders in operations, research, education and quality to improve performance in their respective domains. The goal of PRISM (Performance Improvement through Strategic Measurement) is to integrate data from multiple sources in one location and create a platform for more seamless data analysis and visualization.
Currently data all live in different silos and must be accessed separately, each time requiring painstaking parsing of data relative to a particular area or practice. PRISM will unify departmental data in one warehouse with the ability to view data for a particular Division across multiple domains and see the relationship between those domains and over time.
Mapping out data sources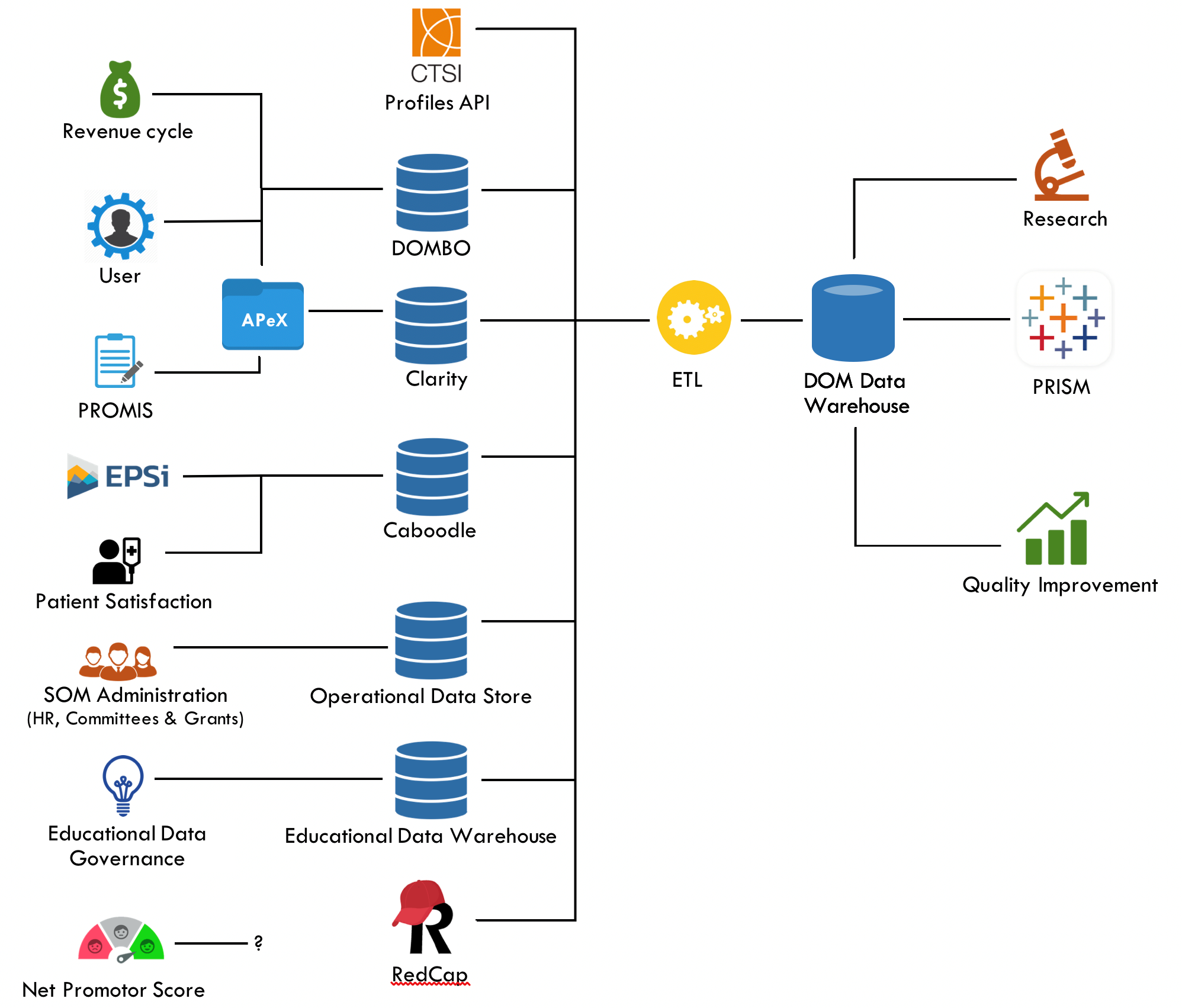 Given the growth of the UCSF data infrastructure, we set out to understand the current data repositories within our institution and how we could collaborate on data governance, access, transformation/ translation and visualization.
Understanding how data is catalogued, validates and how metrics are defined will be essential to ensuring reliable, actionable data.
Defining Metric Priorities
The department began by defining our key measurement priority areas: Our People, Patient Care Quality, Research and Scholarship, Education, and Strategic growth.  A retreat was held to understand which data would help us answer questions we had about our performance to help drive improvements. This generated a priority list of initial metrics to display in PRISM based on data availability and impact.
Rather than focusing on publicly reported outcomes, the Department of Medicine is regularly soliciting input from thought leaders in each area on meaningful, actionable measures that our faculty believe represent the value of their work.
Sample Visualizations