Doubling Down on Diversity
Many things contribute to a more efficient, patient-centered health care system, but research clearly shows that one key element is a clinician community that understands the culture, language, expectations and concerns of its patients.
"In my experience, it's absolutely true that diverse teams challenge all of us to come up with better solutions," says Beth Harleman, MD, the department's associate chair for faculty experience.
Despite this understanding, many top-notch academic medical centers are still not where they want to be in attracting residency, fellowship and faculty applicants that mirror their patient population. UCSF and its Department of Medicine are making a concerted effort to become more diverse. In 2017, they made impressive progress, including a dramatic leap in the percentage of first-year residents from groups under-represented in medicine (UIM), from 15 percent to 28 percent.
"I'm happy the numbers reflect our efforts, but numbers ebb and flow," says hospitalist Sarah Schaeffer, MD, MPH, director of residency and fellowship diversity for the department. "I'm more interested in trends improving over time, and more pleased about some of the intangibles: The ways we talk about race. The commitment from leadership to listen and make changes. The ways we review applicants and the conversations around that. It's the change in culture that sustains improvement."
Schaeffer – a Mexican American woman from El Paso, Texas – was an undergraduate at Boston University, went to medical school at NYU and did her residency and chief residency at UCSF. "As I moved higher in education, the disparity between minorities and their providers became more apparent," she says. "I saw the connections I was able to make with Spanish-speaking patients – it was part language, part cultural understanding – and spoke from my identities as both a Mexican American and an LGBT person to promote diversity in my medical school."
As that happened, she began to recognize that her cultural identities were valuable attributes – as important as research prowess or the ability to teach – that she brings to the table as a medical professional. "I wanted to see that recognized," she says.
Such recognition is happening at UCSF, but barriers remain – and the department is actively addressing them.
Commitment from the Top
"Department leadership has bought into the importance of this effort, and people put actions behind their words," says Schaeffer.
Those actions include creation of Harleman's position, the creation of a staff and faculty experience specialist, and the recent hiring of pulmonologist Meshell Johnson, MD, as the department's first director of diversity. Johnson will work collaboratively with Harleman and Schaeffer and brings a wealth of experience leading diversity programs both within and outside of UCSF.
"It's also been transformative to have the larger institutional commitment," says Harleman. "Every year the School of Medicine dean's office reminds us how well we're doing in reaching benchmarks for minority staff, residents, faculty and fellows. We get data on numbers and culture. They ask us to define an action plan – and we're expected to improve. It really changes the conversation."
Harleman's newly created position gives her an opportunity to make UCSF continue to be the most attractive place for all of the best and brightest applicants to build a career. That means making sure everyone understands how to access key resources, earn promotions, become a leader, and achieve work-life balance. For residents, fellows, and early-career faculty, this might translate into helping them find appropriate mentors or learn how to manage their money in a region with a high cost of living. For mid-career faculty, it might mean helping them refine and pursue their career path.
"We start with some advantages," says Harleman. "We have a unique and incredible culture, but we need to make sure people soak up what is great about this place."
"There is no lack of opportunity to make connections and find what you need, but our concern is for those who come from backgrounds where they don't feel comfortable asking, or aren't aware of how," adds Schaeffer. "We should be proactive in saying, 'Tell me what you want to do one or three years from now,' and then commit to helping them get there."
Harleman agrees.
"We are constantly seeking new ways to help people find and create their community. Understanding and incorporating diversity into everything we do helps individuals and helps us become the strongest department possible."
Former Associate Chair for Faculty Experience
Doing the Hard Work of Culture Change
Despite leadership's commitment, Harleman admits, "We haven't always done a great job of being welcoming." This is an oft-cited danger for underrepresented minorities in prestigious organizations:  some can feel that the institution is doing them a favor by accepting them. "This especially hurts people who haven't had the same opportunities, who might feel like they have to work harder than everyone else to be successful."
Harleman says that, in addition to creating clear road maps to success, UCSF must honestly admit that, like the larger society of which it is a part, its culture is in flux. "We have to demonstrate that while we are not perfect, we are changing," she says. In the past year, staff training on implicit bias and microaggressions, more diverse search committees, town halls where the department encourages honest discussions of the work climate, informal dinners at faculty members' homes, and a diversity-focused retreat were all part of a concerted effort to address concerns.
Those efforts include nonclinical staff. As the department's staff and faculty experience specialist, Justin Moore has responsibility for developing and enhancing the diversity improvement and expansion efforts within the department and connecting them with UC and campuswide initiatives and programs. "Ultimately, by contributing to the dialogue and being present at the table where decisions are made, staff voices and perspectives will shape our support, training, and mentoring, as well as development of a stable pipeline for recruiting and retaining under-represented staff," he says.
Schaeffer says that in all of these efforts, "We have to create a space where we can talk honestly about why we don't agree. In general, physicians have a sense of service, and that's definitely the case here. So if we frame the need for diversity through the lens of service to our patients and our colleagues, this gives most people a way to engage."
Schaeffer adds that changing culture also involves training champions for diversity among residents, fellows, faculty, and staff – and that this cannot be restricted to people from minority populations. Leadership opportunities are emerging across campus and, Schaeffer says, "The responsibility should lie with all of us, both because of sheer numbers and because that's how you demonstrate everyone embraces these ideas. It's vital to a true culture of inclusion."
Reaching Out for Applicants
Reaching out effectively to potential applicants is another key piece of the puzzle. "We need to connect better with schools and institutions from which we haven't had a pipeline before," says Harleman.
Schaeffer again emphasizes the need for honesty with UIM applicants, whether it's about the challenges and rewards of living in the Bay Area or frank acknowledgment that for the most part, "Medicine remains a majority culture, and UIM applicants need to consider how they are going to balance their personal identity with that culture, as we work to make it more inclusive. When I came here, I knew the numbers at UCSF were small, but I recognized a program that could not be matched, a strong and growing Latino community, and an accepting LGBT community."
Amanda Johnson, MD, MBA, the department's chief resident for quality and safety in 2017, adds, "There is a range of hurdles that can drain the UIM pipeline from kindergarten through medical school, but at the residency stage, I think our department has worked to ensure that the pool doesn't become too shallow too soon."
"Diversity is critical throughout the health care workforce. As clinical providers, we are tasked with quickly engendering trust with people who may have lived very different lives from our own."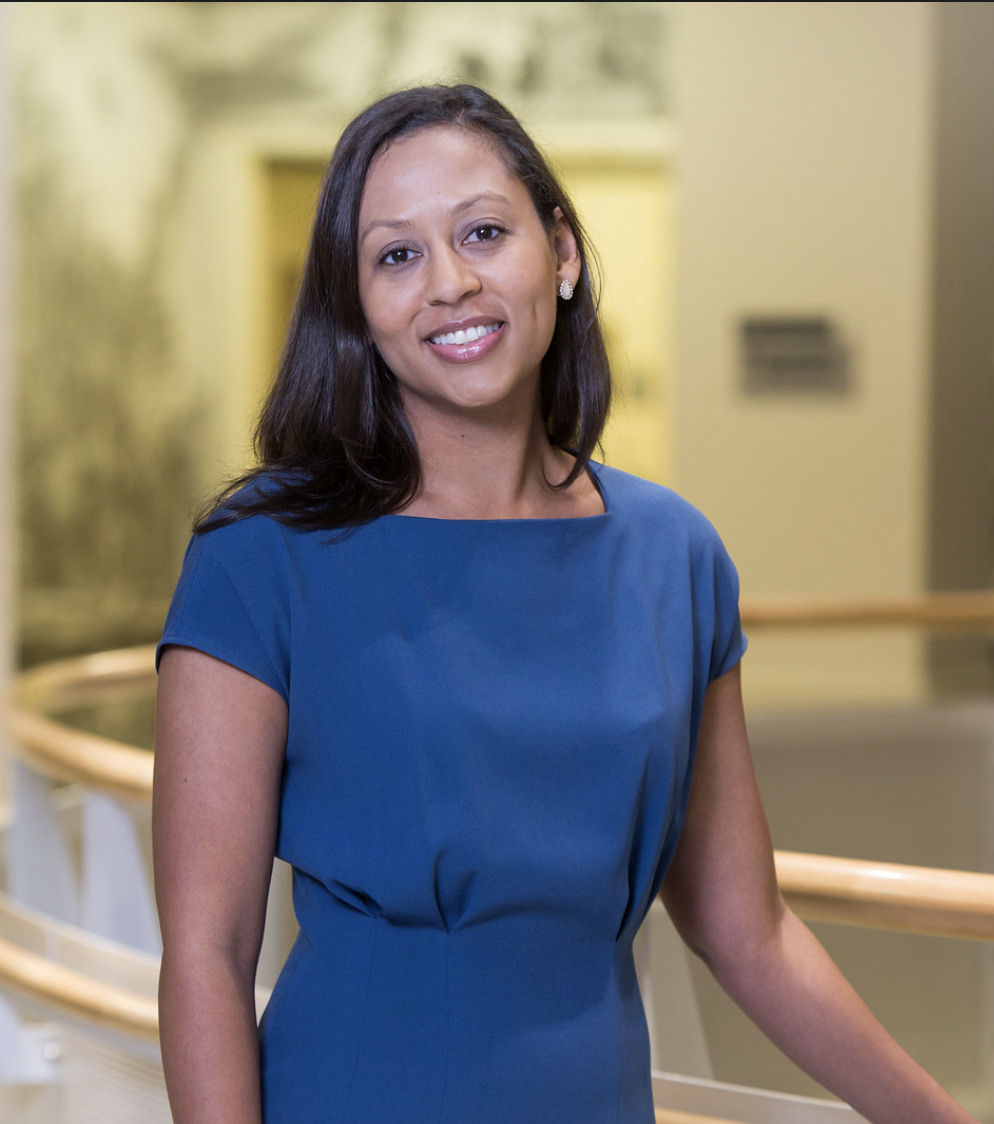 Changing the Application Process
Retaining a deep pool was an important element in the uptick in UIM interns for 2017. "We changed our selection process to review applicants not only by objective metrics, but also by life story, obstacles overcome, and commitment to community," says Harleman. "What unique strengths and abilities does this person bring that we really want?"
Review committee members also underwent implicit bias training to understand the lens through which they view applicants. "We can't control everything, but we can make clear how all of us tend to use stereotyping, especially when we are tired and stressed," says Harleman.
To help address the reviewers' extra workload, the committee used technology to help with the objective review of applicants. "That helped us concentrate on reading personal statements and understanding the whole person," says Harleman. She says the department is now talking about exporting this methodology to reviewing fellowship applications and, ultimately, to hiring faculty.
"We've been a top program for years, and we need to remember that traditional measures don't always predict a smooth course," says Harleman. "We can open up a bit to pursue applicants who bring something to our department that we want and need – and we should have confidence that our program will help people grow skills and flourish."